Croatia has a rich history and has been attracting travelers, and more specifically, those who love the open waters, for hundreds of years. The natural beauty, secluded islands, and history of Croatia make it a top bucket list yacht charter holiday.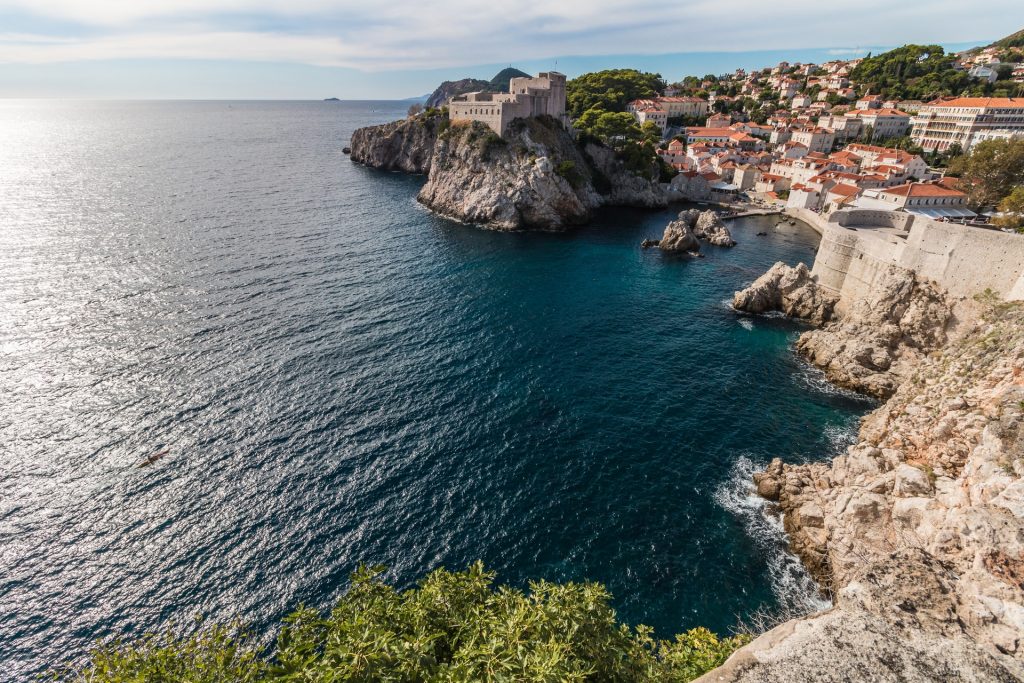 If you're looking for inspiration for your charter holiday, have a look to our 7 day Sailing Itinerary from Split, is the perfect place to start. It doesn't matter if you're getting a crewed charter yacht or if you're taking on your Croatia sailing yacht charter bareboat, this promises to be the trip of a lifetime.
Day 1: Split to Brač
After exploring the magnificent Diocletian's Palace in Split, let the currents of the Adriatic Sea take you to the breathtaking island of Brac. The welcoming view of the old church bell tower is the first thing you'll see, but trust me, this island has many hidden gems.
You can choose to dock in the natural harbors of Bobovišća Bay or Milna. These both have many smaller bays with beautiful white sand and pebble beaches to explore.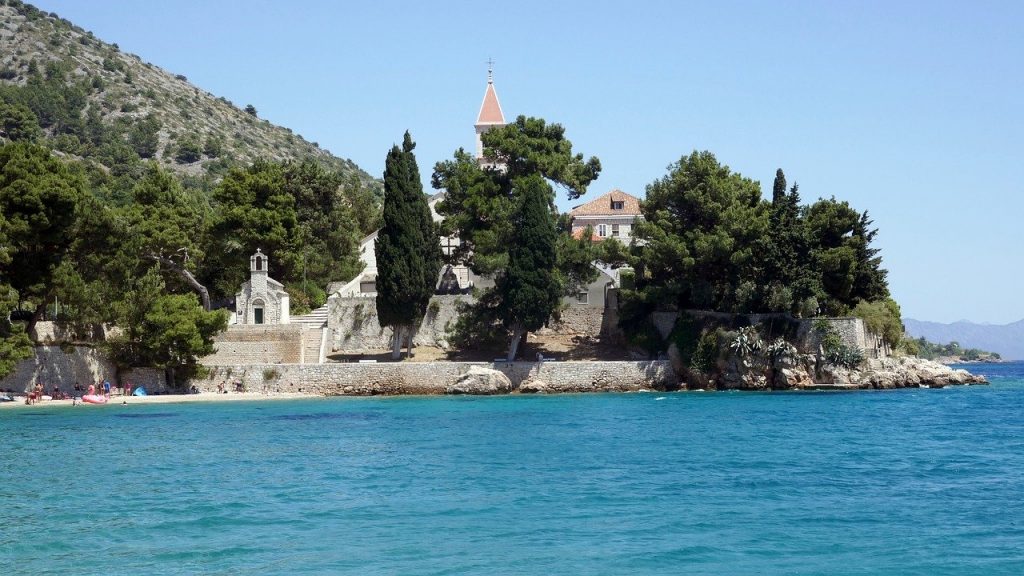 Day 2: Brač to Hvar
Next, we continue towards the island of Hvar. Truly a jewel of the Dalmatian islands, it has a unique historical and cultural heritage, combined with exquisite natural beauty and rich gastronomy. Fresh seafood and local wine is a must here.
The views are sure to compliment your meal. Ancient vineyards and olive groves cover the hills, the dramatic limestone cliffs are breathtaking. Hvar is not to be missed.
Day 3: Hvar to Vis & Bisevo
Promising to be a busy day, you are about to experience one of the wonders of the natural world. Just off Vis lies the island of Bisevo. Here you can see something that very few people will ever get the opportunity to experience – you just have to time it right!
The Blue Cave (Modra Spilja) of Bisevo is like no other. When visiting the cave just before midday, the sun's rays create a mesmerizing blue oasis.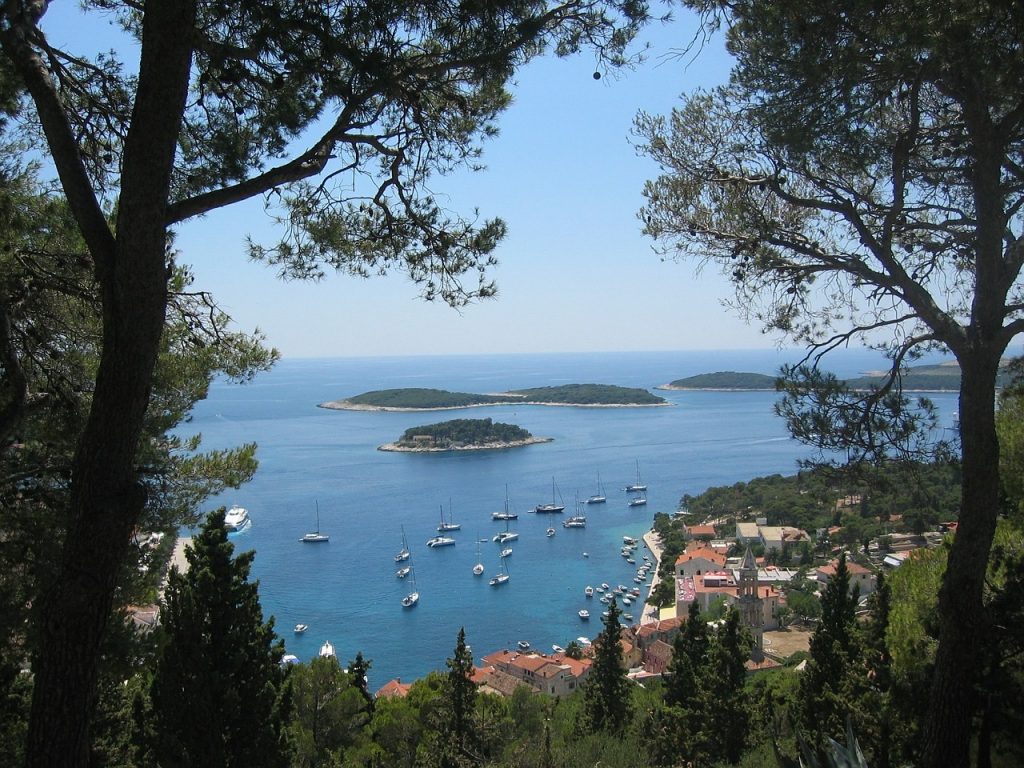 Day 4: Vis to Korčula
After departing Vis, we move on to Korcula Island. The Medieval Old Town is a UNESCO World Heritage Site and perfect for sightseeing. Stroll through the narrow streets lined with Renaissance and Baroque palaces dating back over 400 years. This is the perfect place to buy your souvenirs.
Day 5: Korčula to Mljet Island
This morning, say goodbye to Korcula and hello to the stunning Mljet. This island is world-famous for its pristine nature that is protected in the Mljet National Park. By far the greenest island you'll see, it's a great idea to take a hike or explore the beautiful interconnecting lagoons by kayak.
Day 6: Mljet to Šipan
Sipan Island, is a small, calm and green islands. Anchor in the bay of Šipanska Luka and explore the island by bike. The island was a favorite with 16th century Dubrovnik aristocracy. Visiting the fortified towns is all about taking in the unique architecture. Be transported back to a time gone by.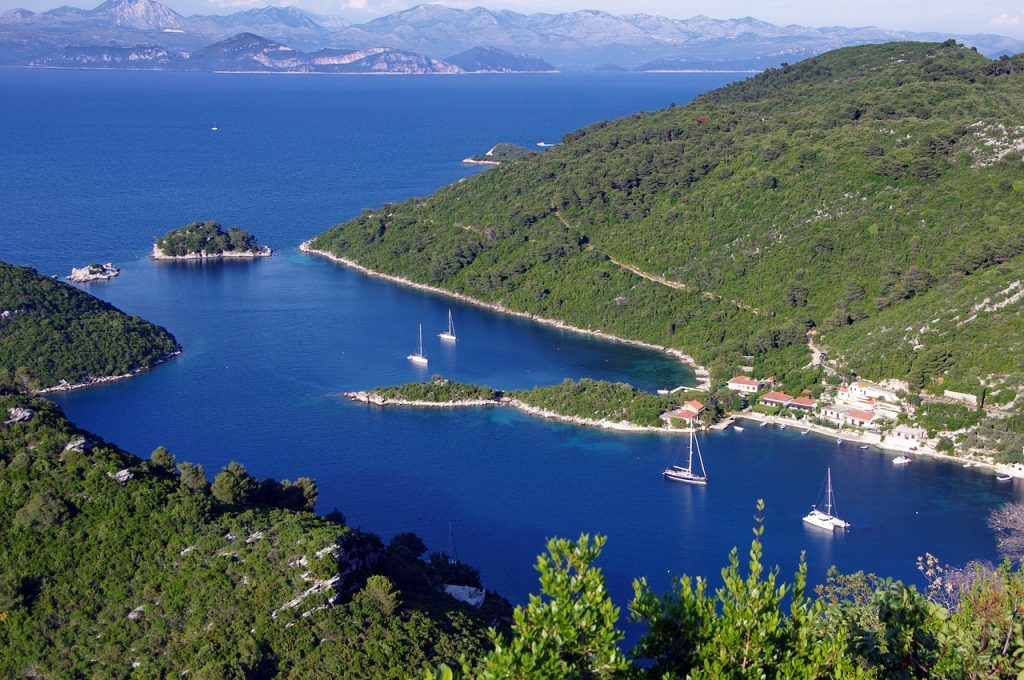 Day 7: Šipan to Dubrovnik
Arriving in Dubrovnik it's time to disembark and explore the 'Pearl of the Adriatic'. Highlights include the historic Old Town with its UNESCO protected buildings. Make sure to get a good view of the walls that surround the city. Dubrovnik is one of only three existing fortified cities in Europe.
If you have more time, consider doing the Dubrovnik to Split sail Croatia trip! We agree that a yacht charter Croatia trip can never be too long!
See YourCharterYacht's selection of Yachts in Croatia.