It goes without saying that Greece is a real sailor's paradise. You can spend years sailing around its thousands of islands and great anchorages and still have plenty of hidden spots to discover, and best of all, you can set up your itinerary so that your sailing distances are as long or as short as you like. Greece's crystal clear waters are wonderful to swim in, and are for the most part pristine and unpolluted.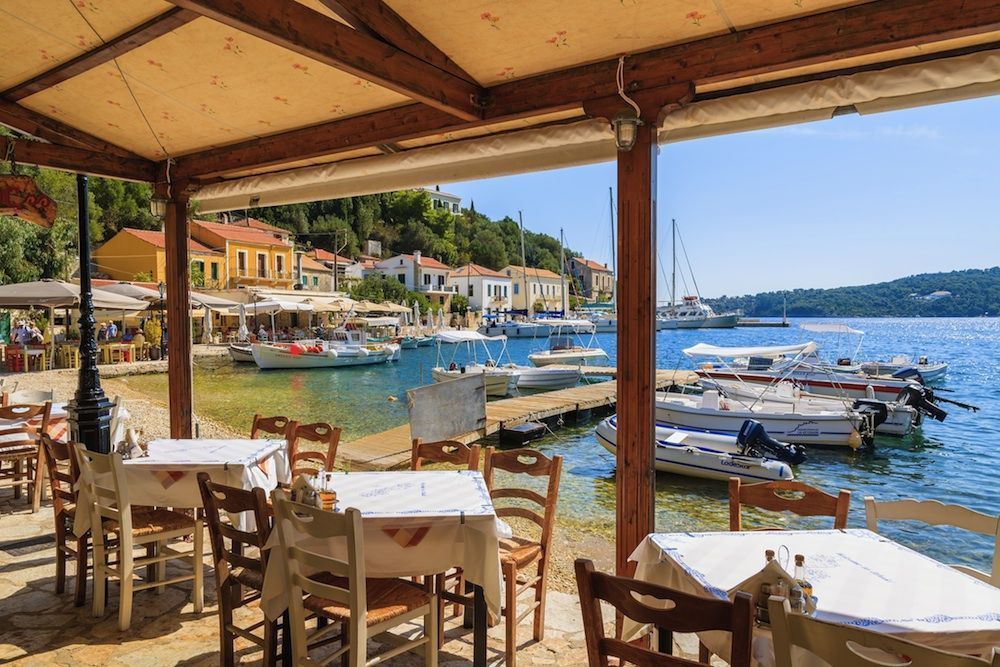 While on holiday in Greece, make sure to visit the traditional tavernas to try a selection of the delicious Hellenic cuisine, made from quality fresh ingredients and a mouth-watering mix of spices, sprinkled with the country's famous olive oil. This delightful gastronomic experience is a reference point in Eastern Mediterranean cuisine.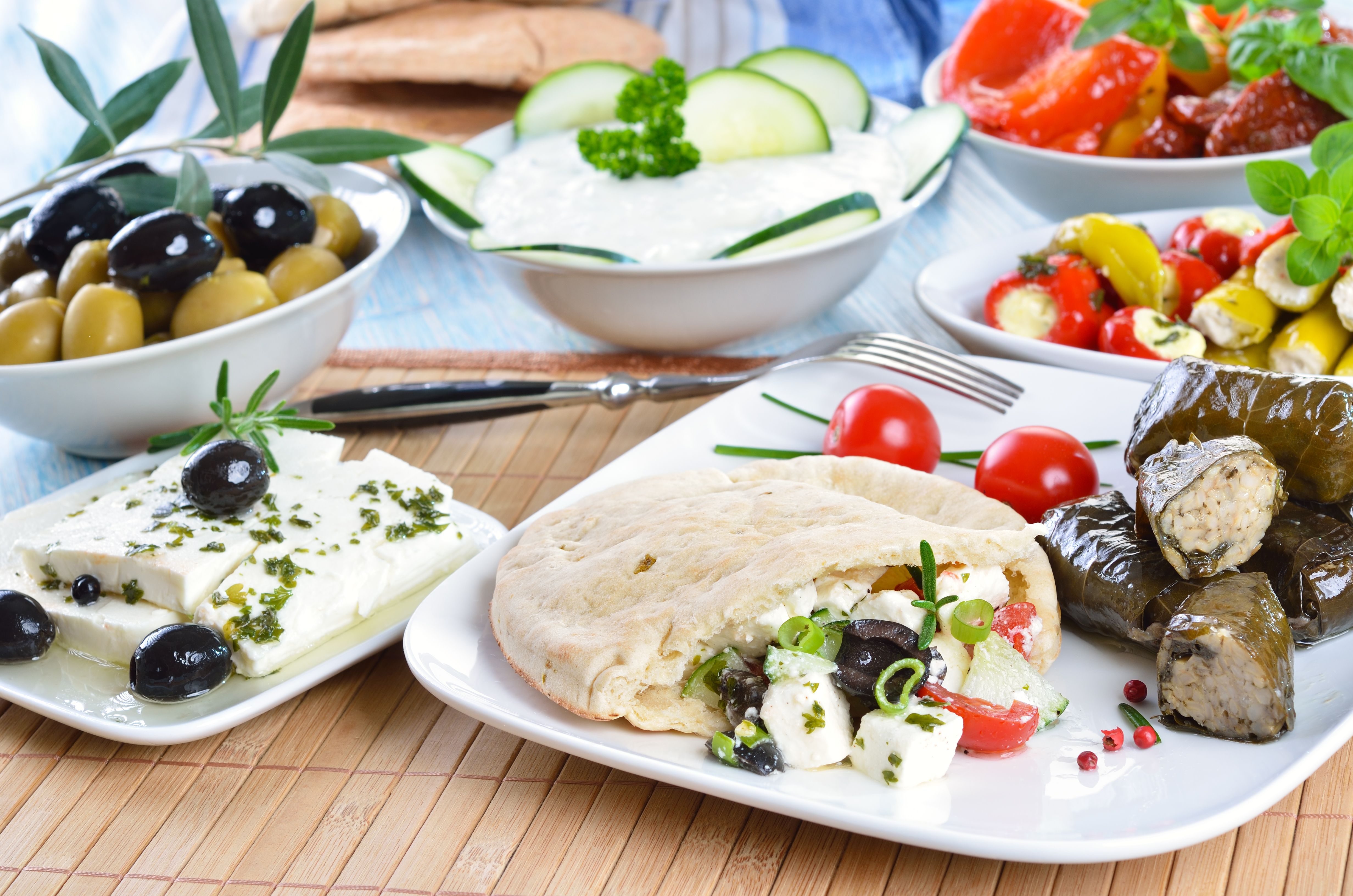 Sailing regions in Greece include the Ionian Sea, the Argolic and Saronic Gulf, the Cyclades, the Sporades and Dodecanese.
The Saronic Gulf is highly recommended if you are looking for some easy sailing, since this area is less affected by the strong winds of the Aegean Sea, and this is the itinerary that we are proposing today. This chain of islands and mainland anchorages near Athens is not as renowned as the Cyclades or Dodecanese but is really stunning nevertheless, and you can expect to visit cosmopolitan towns, ancient temples, Byzantine castles, small fishing ports and unspoiled bays.
Day 1: Embarkation in Athens – night in Cape Sounio
Your charter holiday starts in Athens where you pick up the yacht and set sail for Cape Sounio, a beautiful place to spend the first night.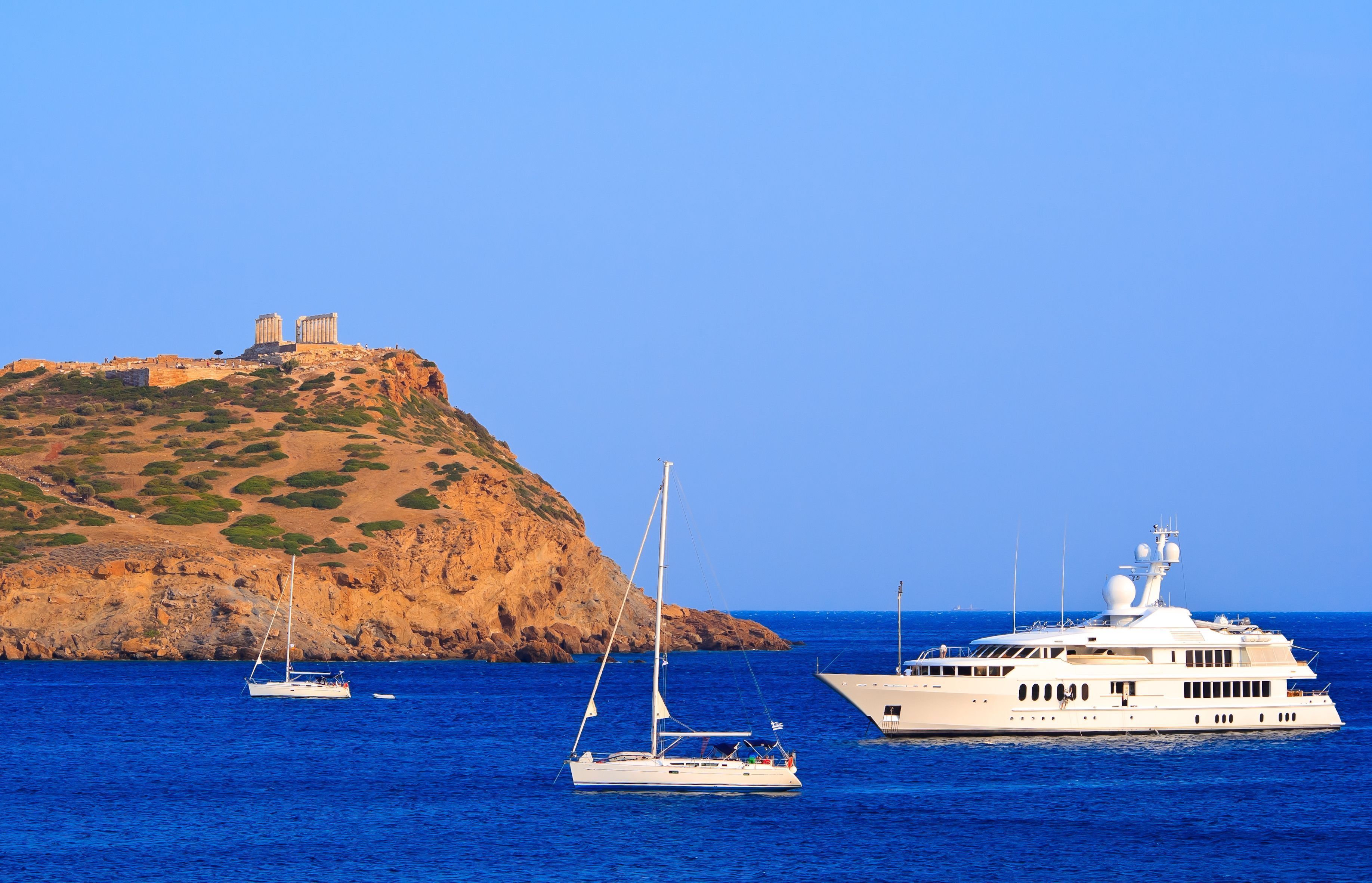 Cape Sounio
Day 2 : Cape Sounio – Aegina (20nm)
In the morning, after a nice swim you set sail for Aegina, an island that hosts the Temple of Aphalia, one of most famous temples in Ancient Greece, built around 500 BC. Go swimming or snorkeling in crystal clear waters, and visit the old fishing towns to try the catch of the day in a classic taverna.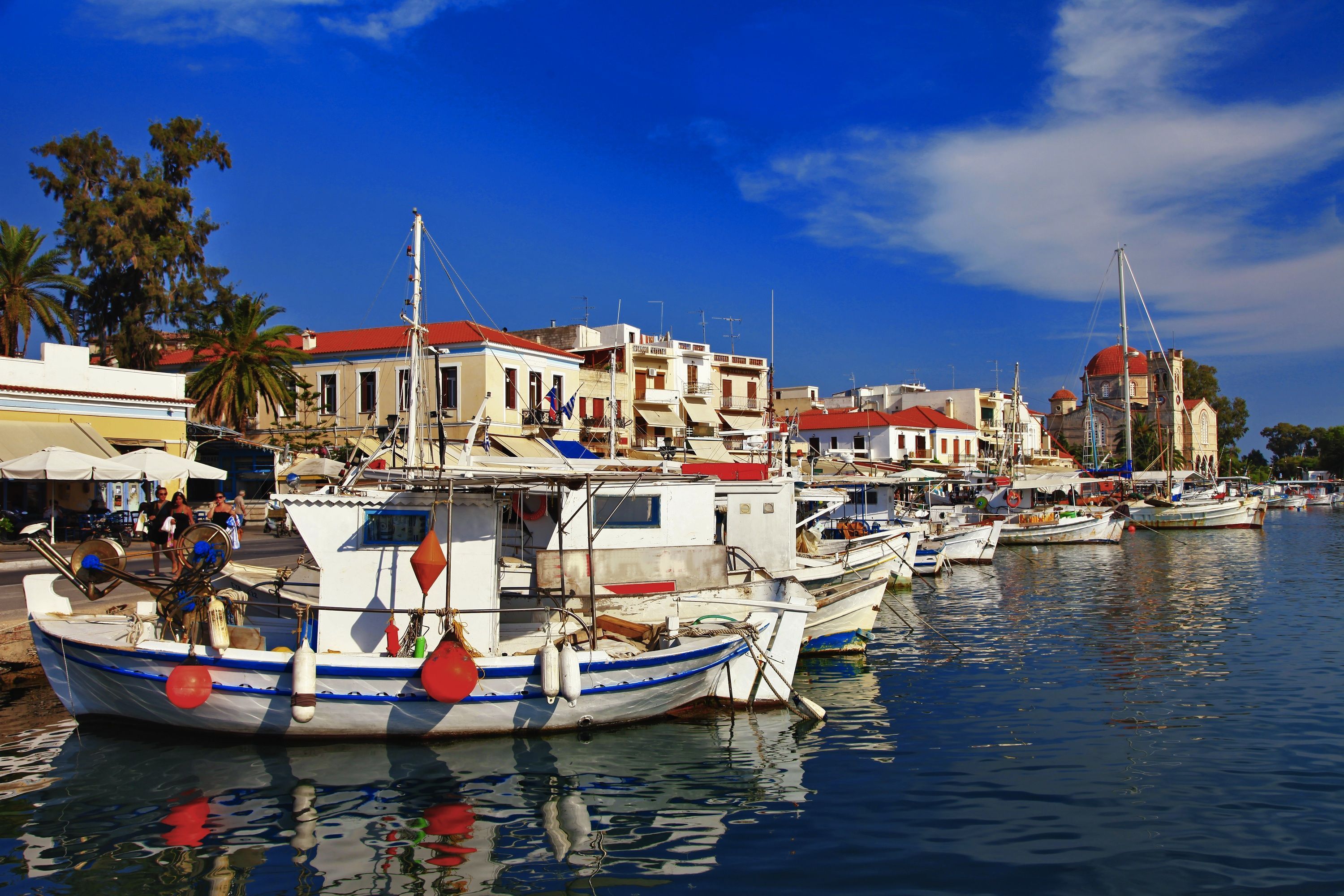 Aegina
Day 3: Aegina – Angistri – Poros (21nm)
Angistri has an area of 14 sq km and is the smallest island in the Saronic Gulf. This green island is covered with pine trees and has a good number of beaches (including one official naturist beach, Chalikiada, in the southeast). And best of all, it doesn't get too crowded, not even in high season. Poros is an excellent place to stock up on provisions, including fine Greek food and wines. Visit the fresh fish market and be sure to try the famous Loukomades served with hot honey, which you can either buy on the street or enjoy in one of the many charming cafes.
Day 4: Poros – Hydra (12nm)
On your way to Hydra, you can visit some of the beautiful smaller islands near Poros and drop anchor for a quiet swim, where you can enjoy the ultimate tranquility. Hydra itself is a gem of an island, with its beautiful port and marina set below a hill of typical white houses. Explore the winding streets or take a donkey ride up to the top to enjoy the view at its best.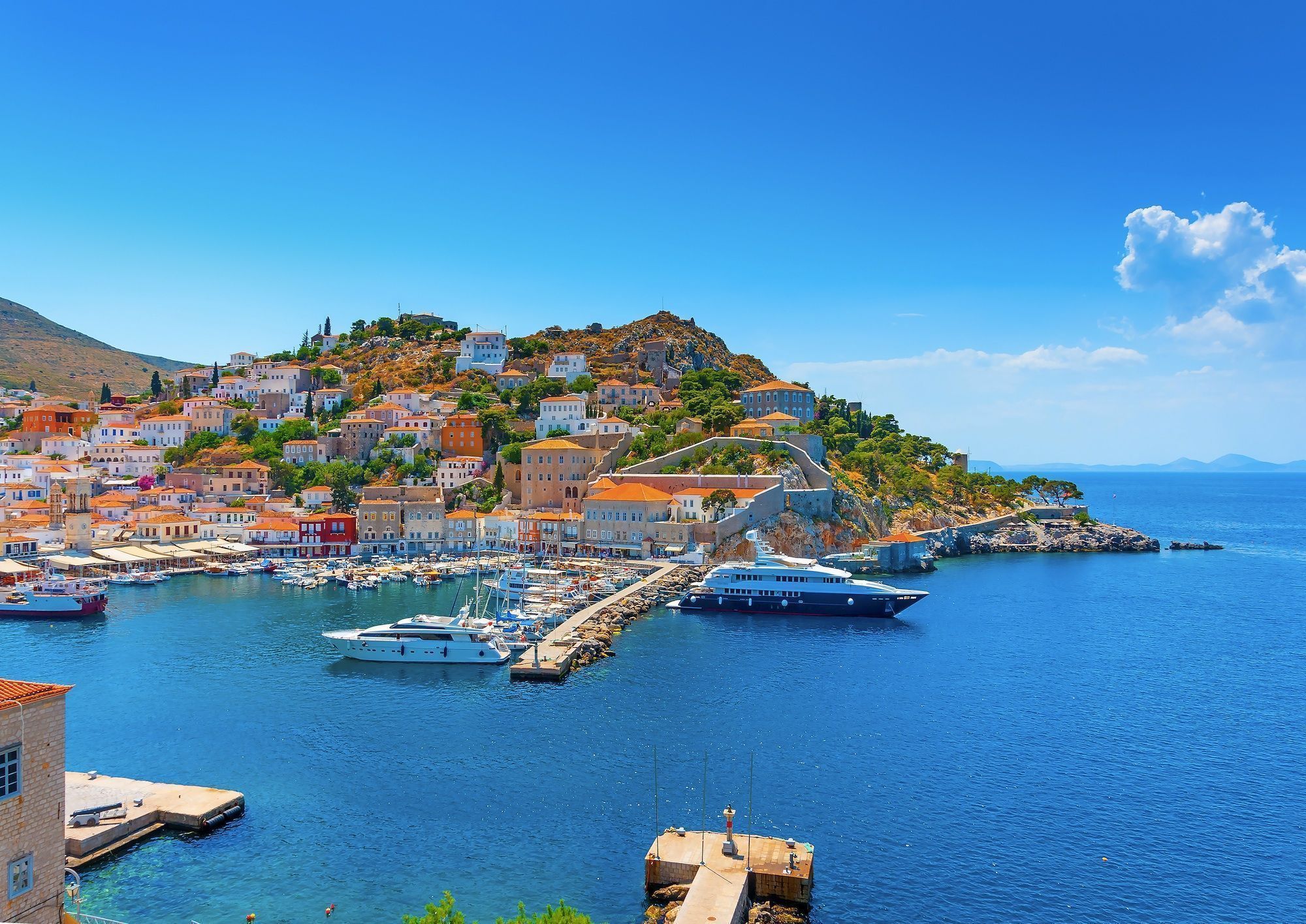 Hydra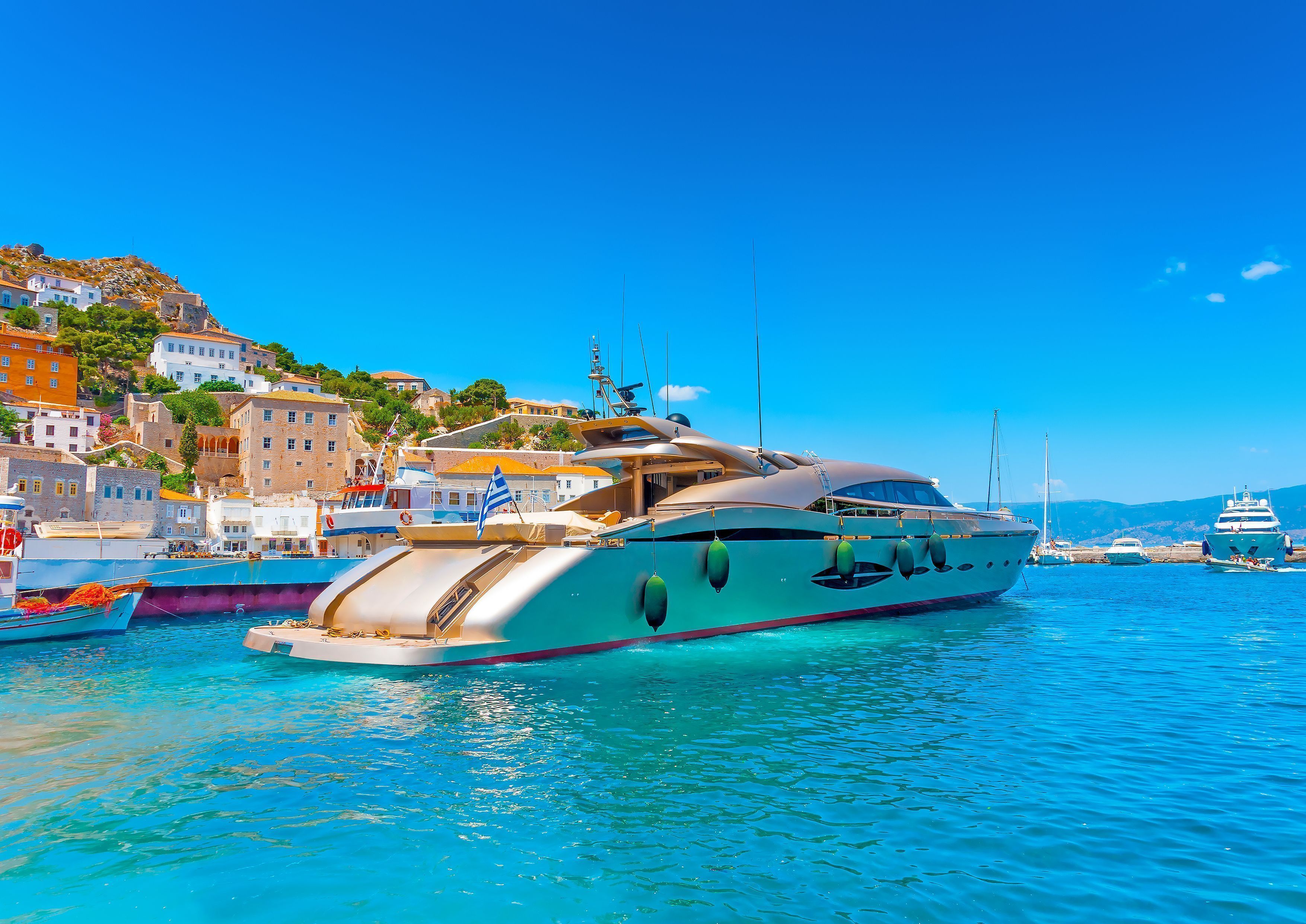 Hydra
Day 5: Hydra – Nisis Dokos – Spetses (17nm)
From Hydra, we continue on to Dokos, a mountainous island with a steep coastline that partially closes the bay of Hydra to the South-west. Still, this island offers several good anchorages and has a lovely little gulf, where you can stop for a swim. Dokos is uninhabited, except for a couple of families, and harbors Early Hellenic II ruins and the resting place of the oldest known shipwreck (1500 B.C.), discovered by Jacques Cousteau, Your stop for the night will be Spetses, which overflows with charm and traditional character, and no private cars are allowed in the town center. You can drop anchor in the town of Dapia, with its square full of inviting cafes. As you sail around the island, you can visit Bekiri Cave on the west coast and sail past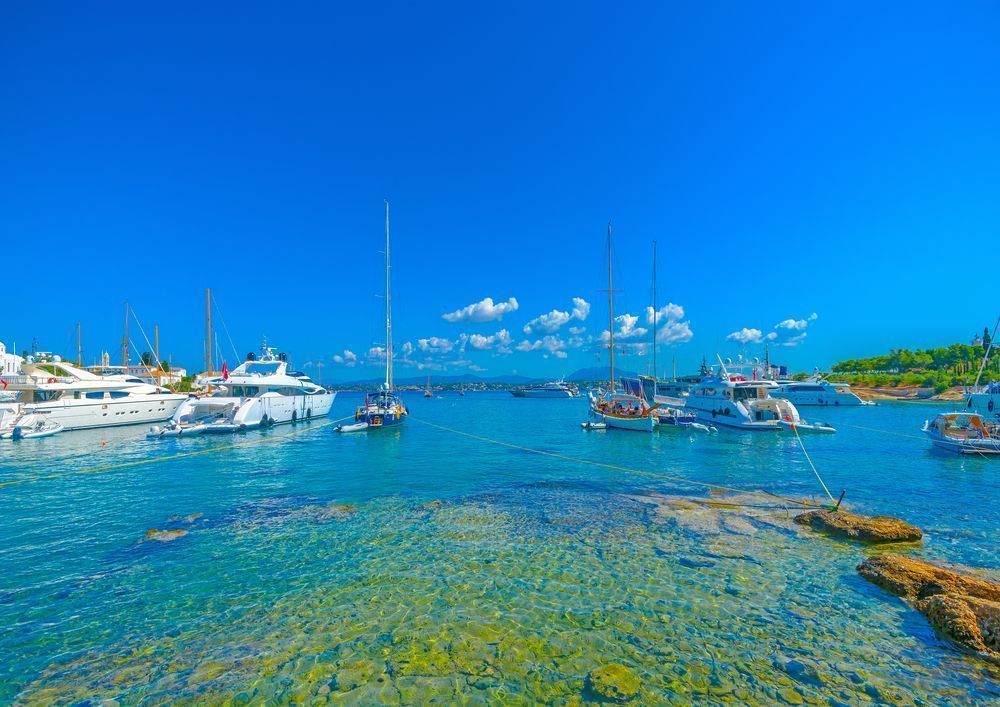 Spetses
Day 6: Spetses – Tselevinia – Perdika (Aegina) (41nm)
From Spetses, sail to Tselevinia for a morning swim in its clear blue waters, and then on to the small fishing village of Perdika, once again on Aegina island. Enjoy traditional fish dishes in the local tavernas, or visit the modern cafes and bars.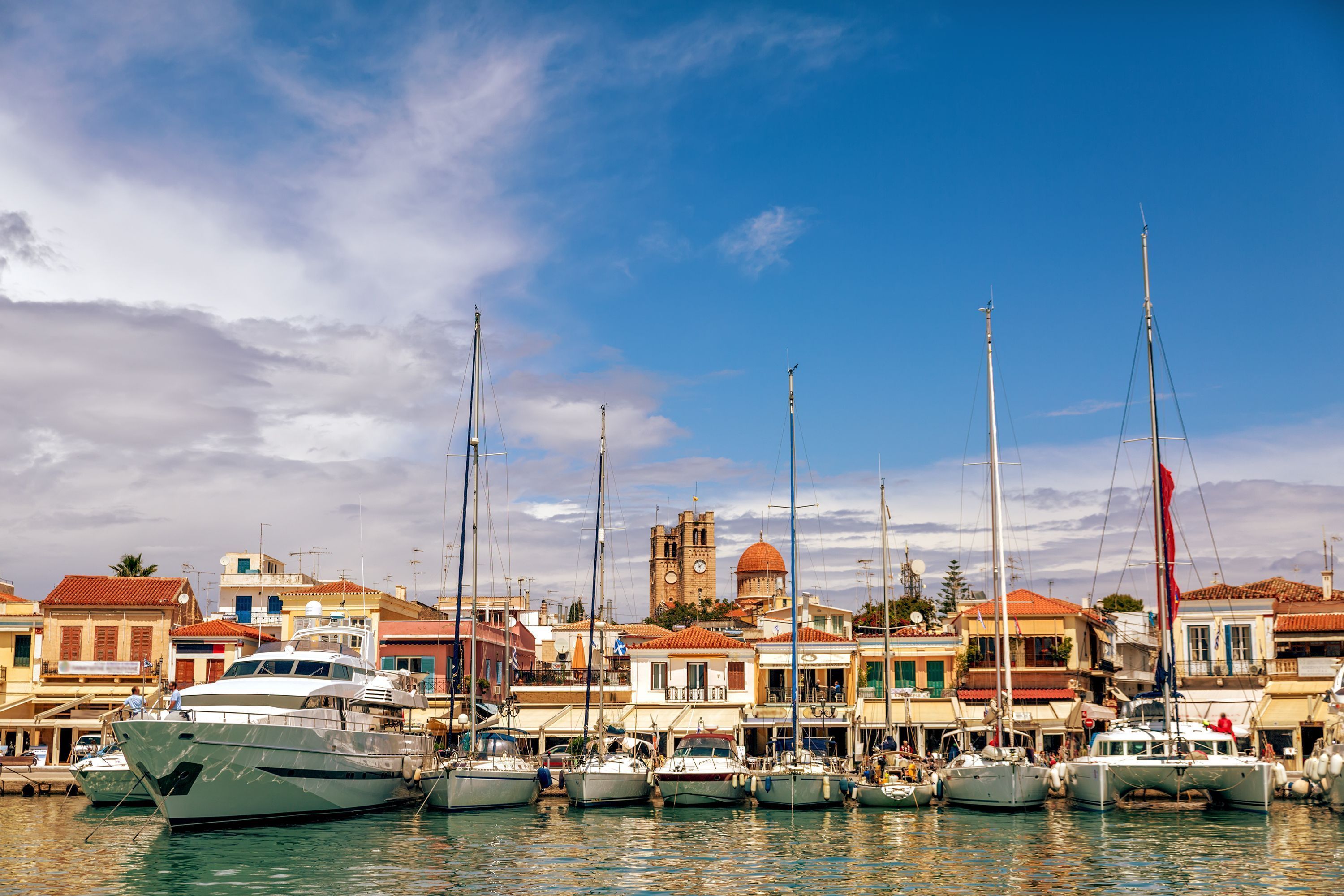 Aegina
Day 7: Perdika – Athens (22nm)
Spend the last morning of your yacht charter holiday exploring Perdika's old town center with its characteristic Agean white square houses and narrow streets. This is a great time to pick up any last souvenirs before you set sail for Athens and mark the end of what we hope turns out to be a most memorable trip.
Of course, this is just one of the many options. Be sure to contact us and we will be happy to advise you and help you choose the ideal itinerary for your Greek sailing holiday.