The Maltese islands lie at the heart of the Mediterranean, just 60 nautical miles south of the Italian island of Sicily. For millennia, Malta has been a port of call for seafarers from all over the Mediterranean thanks to its strategic location and deep sheltered natural harbours. Countless peoples, including the Phoenicians, Romans, Greeks, Barbary Corsairs, and, of course, the Knights of Malta all left their influence on the islands, and the result is a melting pot of history and culture waiting to be discovered.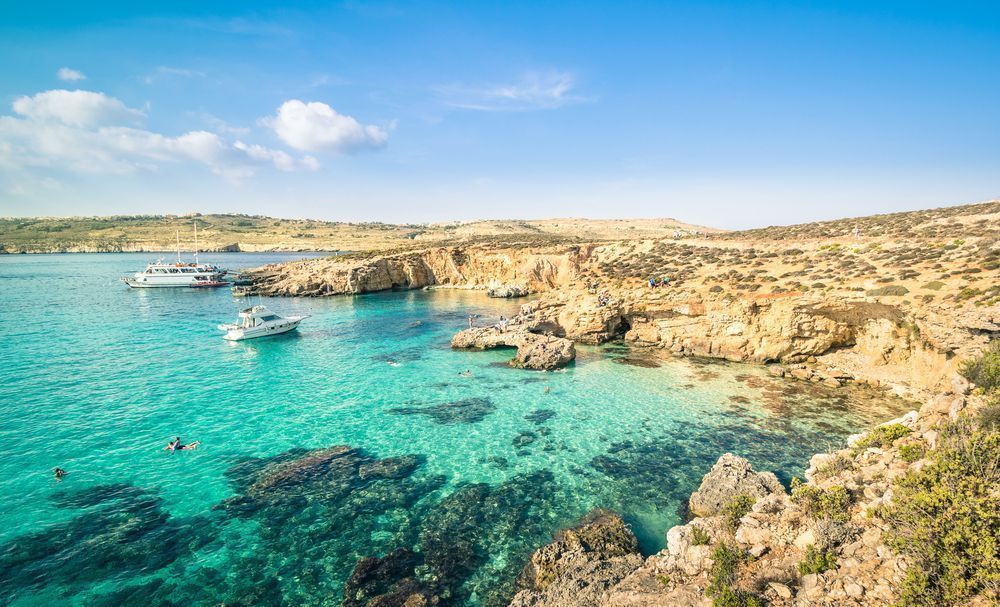 Blue Lagoon – Comino Island
Malta is ideal for a relaxed sailing holiday, where you can explore the coastlines of the two main islands, Malta and Gozo, as well as the other little islets that make up the archipelago. The Maltese islands are one of the best and most popular diving sites in Europe, where you will find a variety of marine life and also several interesting wartime wrecks and more recent vessels for qualified divers to explore. The excellent underwater visibility is ideal for beginner divers and also for those who are keen on underwater photography.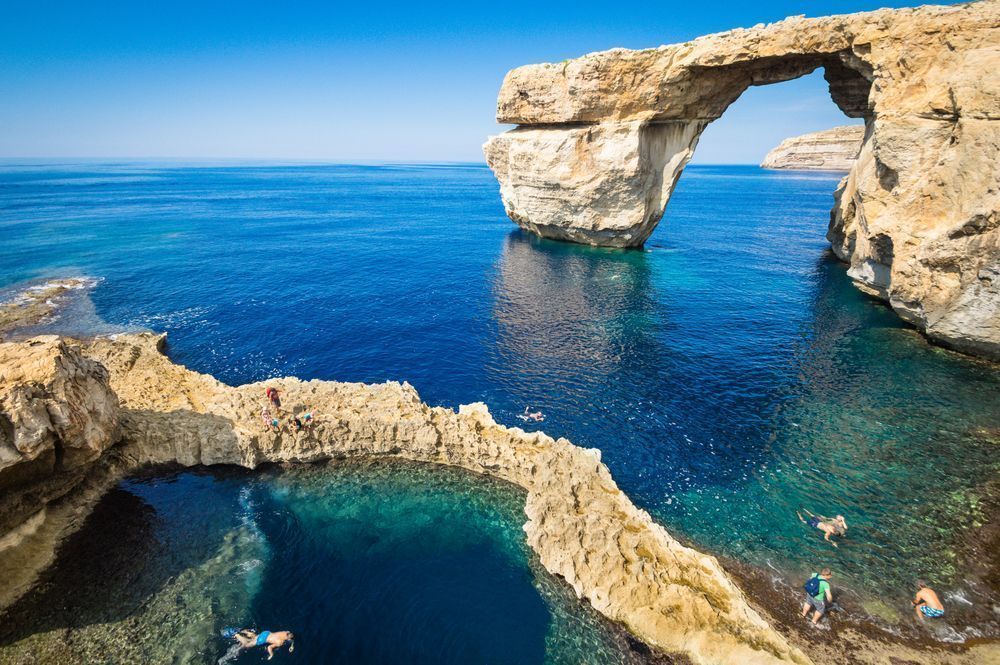 Azure Window – Gozo Island
There is much more to Malta than the delightful sea and sun. Make sure to spend enough time visiting the interior of the islands and discovering their rich historical legacy. The earliest structures on Malta are the many megalithic temples, some of which are older than the pyramids. The old capital of Mdina dates back to Arab times, as its name implies, although subsequent conquerors, particularly the Knights of Malta, have built over the ruins of older buildings, resulting in a charming little city with a variety of architectural styles. And of course, you should not miss the current capital city of Valletta, built by the Knights after the Great Siege of 1565.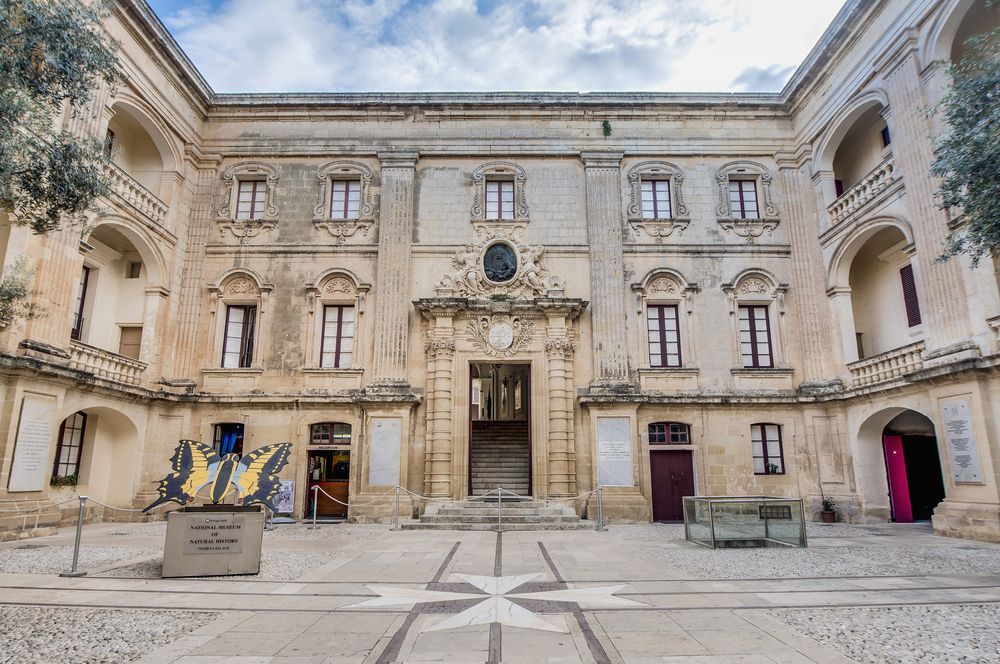 The Vilhema Palace forecourt in MdinaThe Maltese waters are ideal for a leisurely sailing holiday, since the distances between harbours and islands are very short. Here is a possible sailing itinerary around the islands and the main bays and anchor spots:
Day 1: Valetta: Explore ancient Malta
Day 2: Valetta to Marsaxlokk
Day 3: Marsaxlokk to Golden Bay / Gnejna
Day 4: Golden Bay / Gnejna to Comino
Day 5: Gozo Mgarr Harbour
Day 6: Around Gozo to Mellieha
Day 7: North coast of Malta to Valetta
Contact us and we will organize you a yacht charter holiday in Malta.