Today we are featuring MY CAMARIK, a 34m Custom Line Ferretti launched in 2005, and one of the biggest yachts permanently based in Spain. We thank Captain Pedro de Rojas for taking the time to answer YourCharterYacht.com's blogger questions: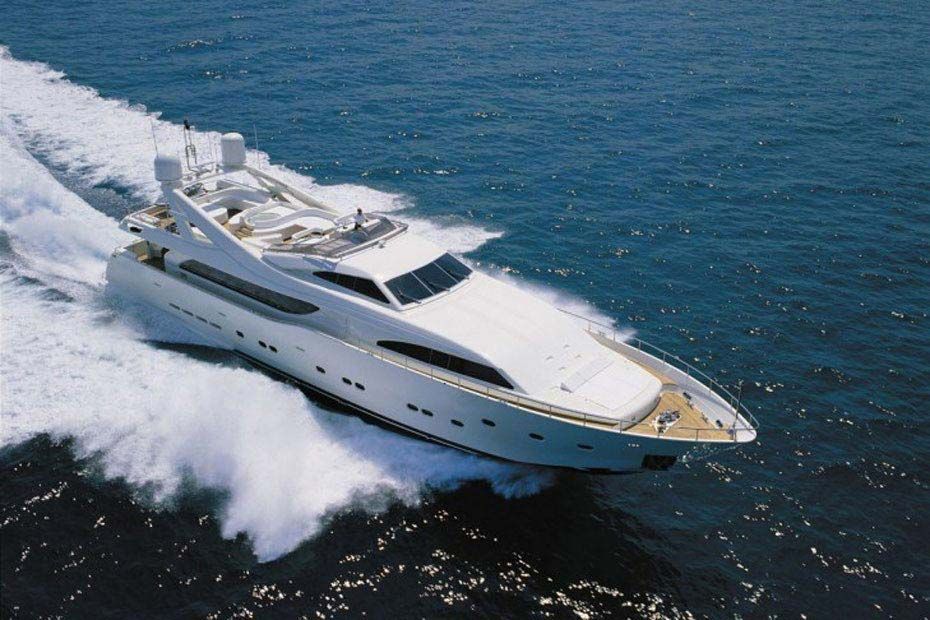 1 – When did you join Camarik?
I have been in the position of Captain for 10 years, since the boat's very early days. I have lots of treasured memories of this time and look forward to many more.
2 – What do you think makes Camarik and her crew special?
Clients like Camarik for her timeless classic style and the comfortable spaces where they can relax. Just as important, our guests can feel the harmony that exists between the crew. We have been working together for many years and get along very well, and this is vital for making sure that every trip is a success.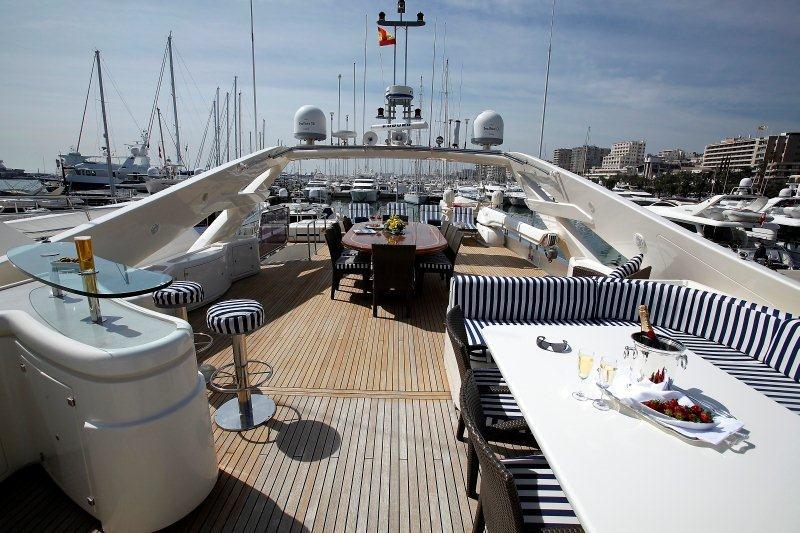 3 – Who are your favorite clients? What kind of charter guests do you think are ideal for Camarik?
We love variety and enjoy meeting all kinds of people, from couples and groups of friends, to family groups made up of multiple generations. That's what makes this job so interesting. But if we had to choose I would say that we particularly enjoy family charters. The fact that the Camarik sleeps 10 people comfortably makes it a very versatile boat that can accommodate different kinds of parties.
4 – Can you describe a typical guest's day onboard Camarik?
Every group is different and so is every day. We do our best to tailor the experience to what our guests want, while advising them on how to make the most of their holiday. I love when clients do not want to follow the crowds and are interested in visiting different places. There is wide range of things to do on and around Ibiza and also many hidden secrets to discover.
5 – How do you determine the itinerary for a charter trip?
First of all, we get to know our guests and find out what they like, so that we can help them make the best choices as we plan the itinerary together. Ideally, the client listens to our advice, based on many years of experience and our deep knowledge of these islands. Ultimately, we also have to take the weather into consideration and adapt our plans as necessary to make sure all goes smoothly.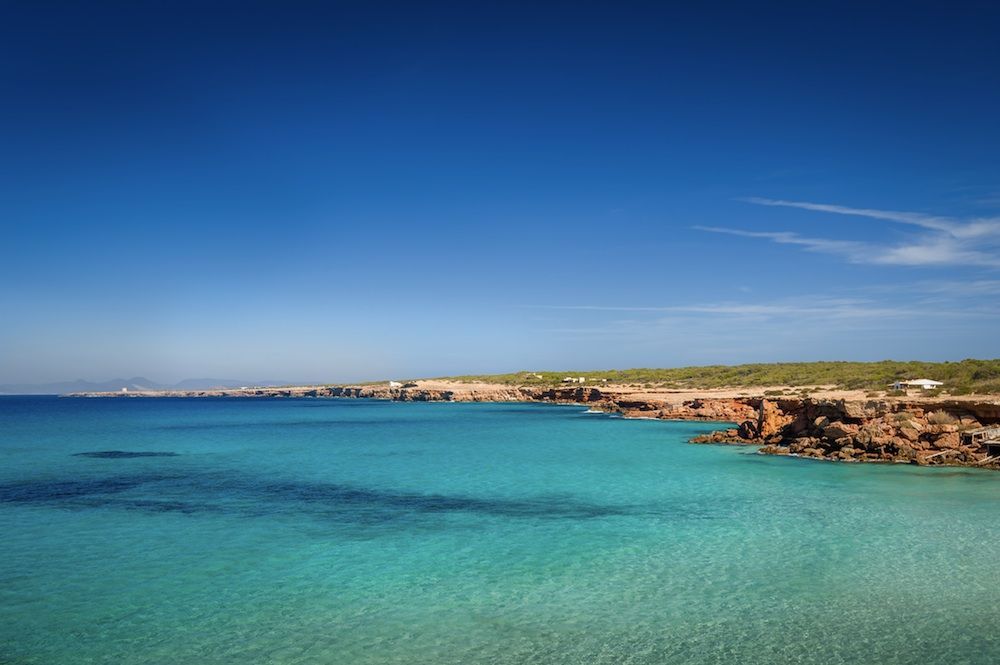 Cala Saona – FormenteraCamarik is available in the Balearics in high season.
Contact Us to book your yacht charter holiday. We would like to be your charter broker!