After months of intense preparation with great enthusiasm, the famous Juan y Andrea Restaurant on Formentera opens to the public for yet another season starting today May 6. This restaurant located at Illetes Beach in Formentera (Balearic Islands) in the Natural Park of Ses Salines needs little introduction. According to Trip Advisor's 2016 Traveler's choice, Illetes Beach is among the top 10 beaches in the word, and the best beach in Europe. This is a picture postcard beach with crystalline sea, white sand and the horizon dotted with spectacular yachts of all sizes.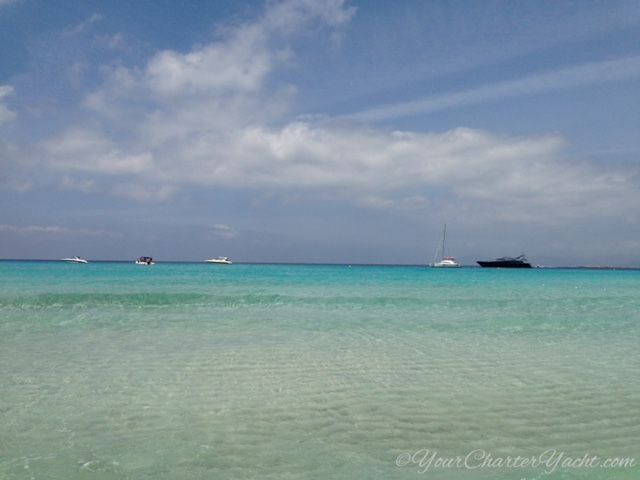 Illetes Beach
Juan Y Andrea offers an enticing menu built up on top quality ingredients , including fresh fish and seafood, different types of rice (paellas), all cooked to order and topped by an excellent service. They also have a well-stocked cellar with a wide choice of wines and champagne including 6 litre bottles of Louis Roederer Cristal 2002 Matusalen.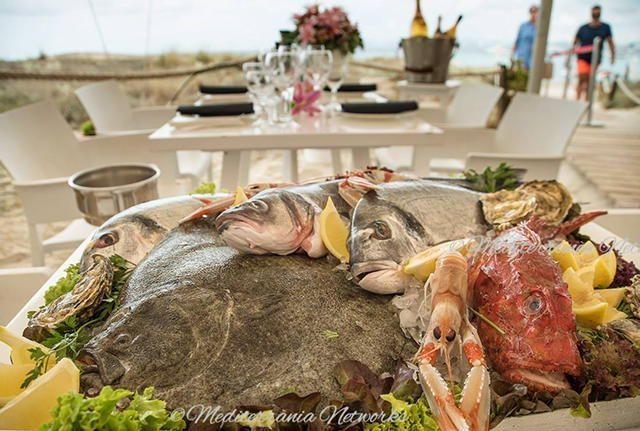 This restaurant fits right into the surrounding beach, with the sand itself making up the floor, and an assortment of autoctonous plants serving as living decoration pieces – luxury without pretensions and a welcoming and relaxed atmosphere. The dress code is casual and Juan y Andrea gets all kinds of people hopping off their yachts and boarding the restaurant's zodiac ferry service for a delightful meal on the beach. If you prefer, you can even order your meal by phone and have it delivered straight to your boat. A delicious lobster paella on deck is a priceless thing. Trust us!.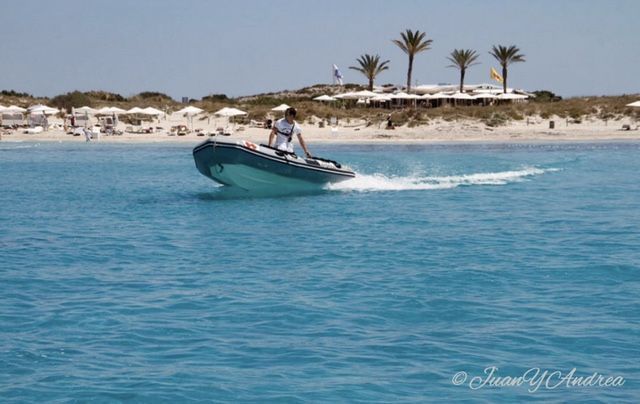 We highly recommend this family-run restaurant and experience, the fruit of 45 years of hard work, ever since Andrea and Juan first started the business in 1971. You can still see them around today, often preparing the cutlery, helping with other tasks, and keeping a watchful eye on what has grown to become their pride and joy.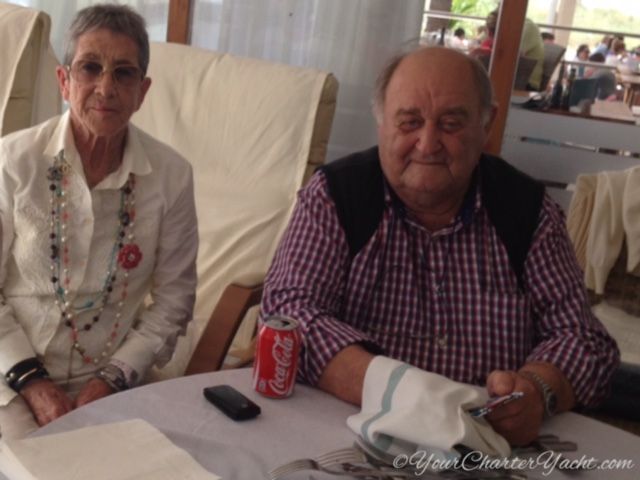 Andrea y Juan
If you are looking to charter a yacht and sail around Formentera, take a look at our wide selection of bareboat and crewed yachts. Contact Us and we will help you organize everything, right down to your restaurant booking if necessary.