If you love scuba diving, why not combine your passion for the ocean, enjoying a charter experience on a crewed yacht that specialises on diving? Explore the beauty of the ocean like never before on your private yacht, exploring the dive sites of your choice with a personal instructor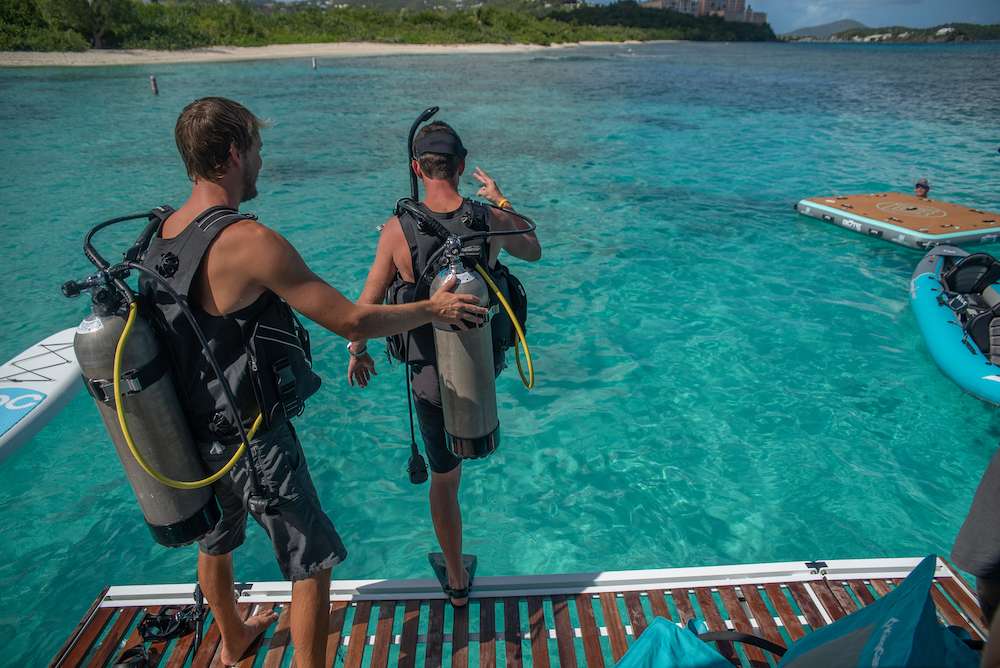 Try something different from your usual get away. Take time out from your busy schedule to relax onboard a yacht with scuba diving. Cruise the Caribbean islands or the Indian Ocean looking for the perfect spots to discover, while you explore underwater treasures.
Snorkelling in Exciting New Places
Snorkelling does not require physical training and it's great for all ages.
It is a given for most people who visit the crystal clear waters of the Caribbean. Yet, exploring untouched reefs only reachable by boat is something most people only dream of. For snorkelling you just need a mask, flippers and a wetsuit.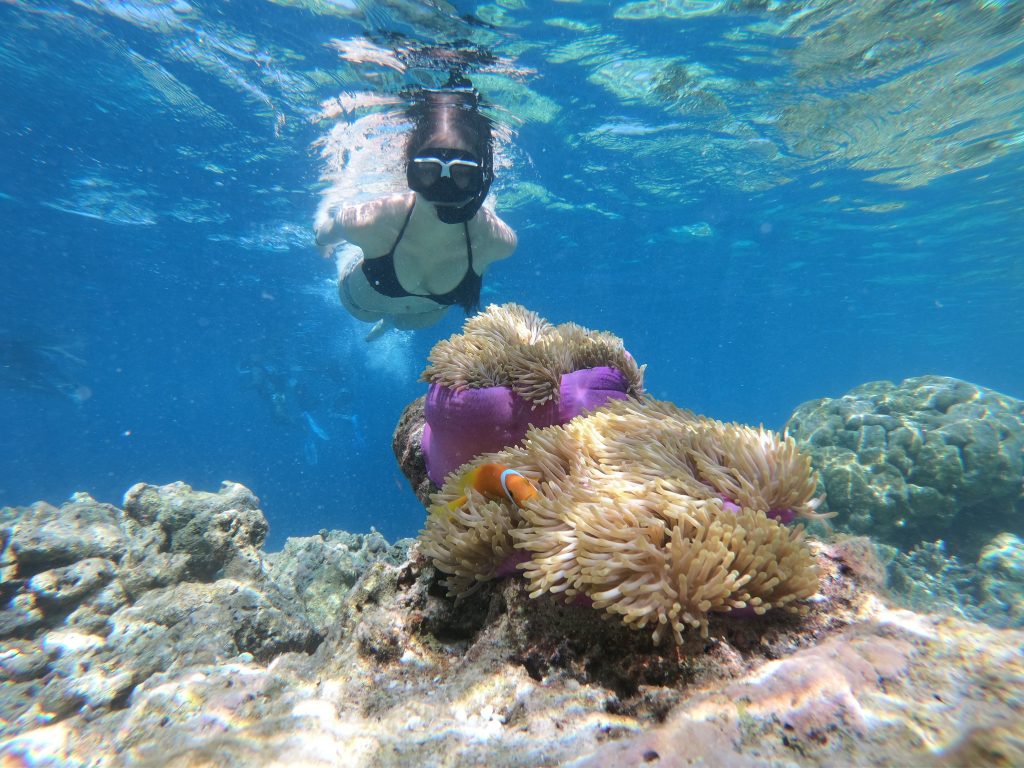 Discover Scuba Diving on a Yacht Holiday
Discover scuba diving, the safe and fun way to explore the underwater world. Step off your private yacht charter to explore sea life. You will see secluded locations surrounded by coral reefs, shipwrecks and dazzling tropical fish. Nothing beats a yacht charter holiday experience.
The experienced crew will help you and your family or friends get the best possible experience while scuba diving. Once you have finished your first dive, you'll know why this is such an unforgettable experience. Ready for the next dive?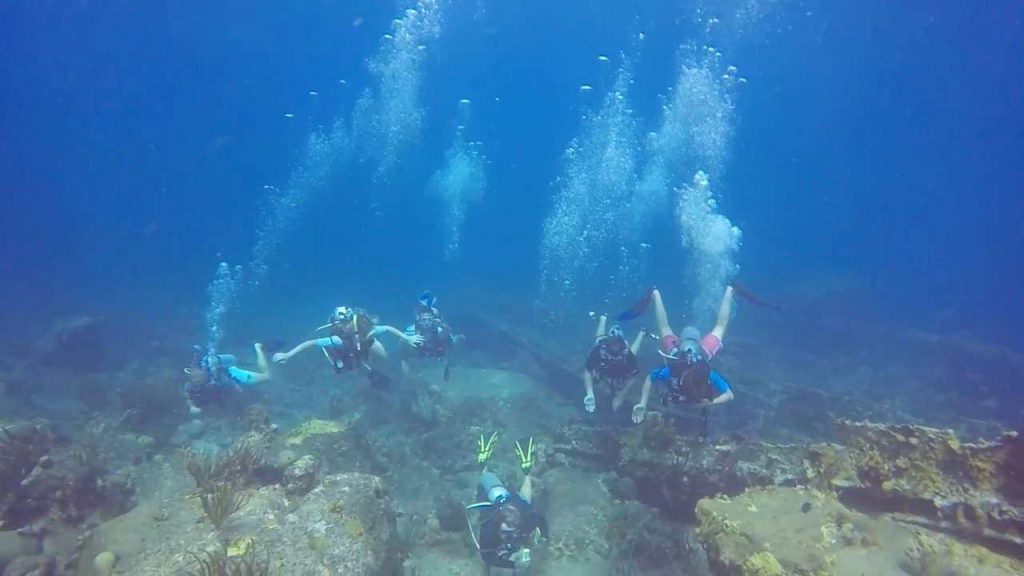 For Advanced Divers
Advanced divers enjoy exploring uncharted areas on their private yacht charter. With a competent dive-master instructor, you'll be ready for any underwater treasures that come your way.
What is Rendez Vous Diving?
If the yacht you have chosen does not offer Scuba diving and you are just looking for a couple of dives on your week charter holiday, your captain can call the local dive shop and arrange to pick you up at your charter yacht and take you for a dive.
Best Places to Scuba in the Caribbean – The Virgin Islands
The Virgin Islands offers many opportunities for novice and experienced divers alike, specially on crewed catamarans. Whether it's your first time diving, or you're looking for a challenge, there are plenty of options here.
With clear, warm waters and an abundance of exotic underwater life, the Virgin Islands offer dozens of options, such as over 100 wrecks lying in pristine waters, cave diving and underwater walls. Protected by coral formations against strong currents, it's the perfect spot for all level of experience.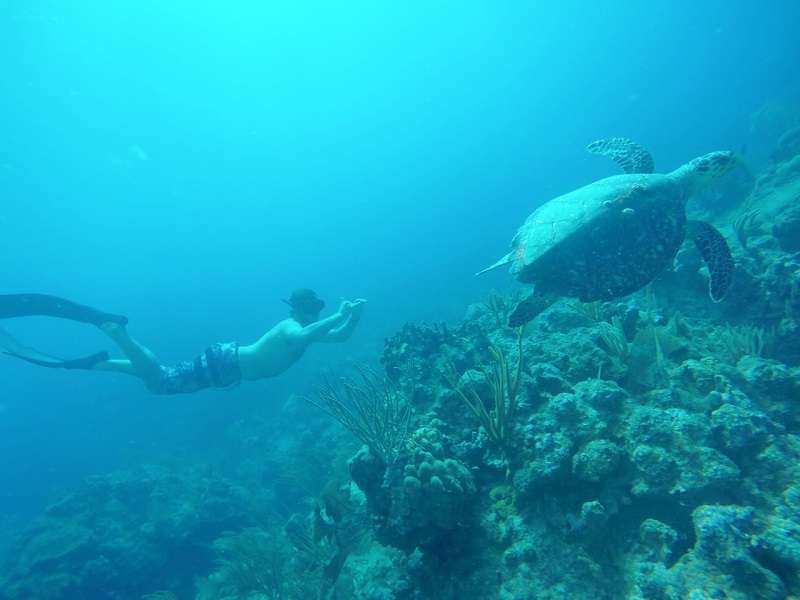 Best Places to Scuba in the Caribbean – The Bahamas
Some say this region has the most beautiful beaches in the world. The incredible coastal scenery includes tropical gardens overlooking fishing villages and deserted beaches. The fishermen here still go out each night into the ocean using traditional hand-made boats.
Marine life in the Bahamas is thriving. Take your yacht and island-hop this tropical archipelago. Experience many scuba sites and make the most of your trip.
The Bahamas is also the perfect destination to explore in the low season. If you're looking for more Top Tips for Booking Your Yacht Charter Holiday, we've got you covered.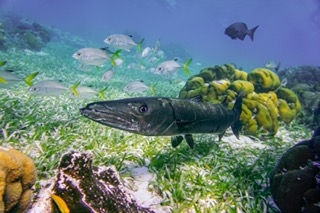 Best Places to Scuba in the Caribbean – Belize
Home to the longest unbroken barrier reef in the western hemisphere, Belize can be considered one of the top diving destinations.
The warm clear waters of the Caribbean make for some stunning diving opportunities. From shallow snorkel sites ideal for beginners to deep dives across caves and reefs.
This area boasts a wide variety of dive spots with over 400 cays and 7 key marine reserve zones. The Barrier Reef, Ambergris Caye, Hol Chan Marine Reserve, the Blue Hole, Shark Ray Alley and the Atolls can be considered among the top dive sites in Belize.
Also, there are plenty of fascinating archeological places on the mainland that are worth discovering after your diving adventure!
If you're interested in an adventure yacht charter, contact Your Charter Yacht Broker to start planning! Let us help you organise your next scuba diving yacht charter.
"The Sea, once it casts its spell, holds one in its net of wonder forever."

― Jacques Cousteau