When you're exploring the stunning coast of Croatia and chartering a yacht, it's not just the crystal-clear waters and breathtaking landscapes that will capture your heart. The local culinary scene, steeped in tradition and Mediterranean influences, will leave you craving for more. In this article, we'll take you on a delightful gastronomic journey to discover the best restaurants in Split, while highlighting the culinary treasures that await you.
Bokeria
Nestled in the heart of Split, Bokeria is a culinary gem that captures the essence of Croatian cuisine. This restaurant combines the best of Mediterranean and Dalmatian flavors, offering a modern twist on traditional dishes. Try the Black Risotto or their delectable Seafood Platter, and don't forget to pair it with a local wine for a perfect match.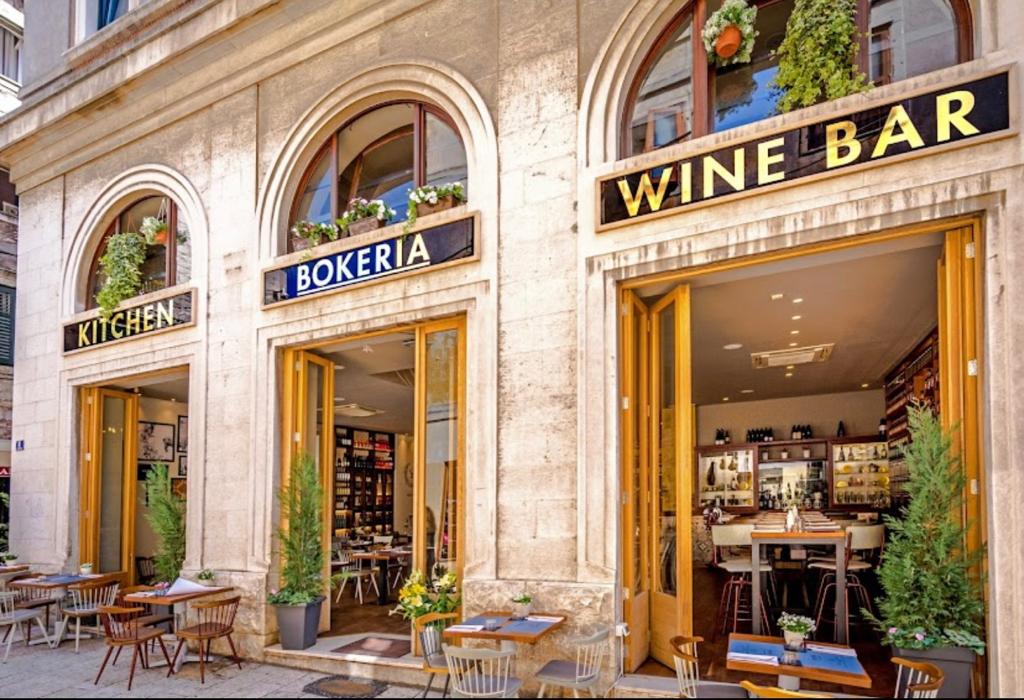 Vjecni Mladozenja (Vje Bon)
A charming, family-run restaurant, Vje Bon is a must-visit for those who want an authentic taste of Croatian dishes. From their succulent octopus salad to the mouthwatering peka, this restaurant showcases the best of Croatian cuisine. The intimate ambiance and friendly service make it an ideal spot for a relaxing meal.
Makarun
For pasta lovers, Makarun is a paradise. This pasta bar is famous for its handcrafted, fresh pasta. Whether you're in the mood for classic Bolognese or a unique Dalmatian-style pasta, Makarun has it all. The cozy atmosphere and quality ingredients will have you coming back for more.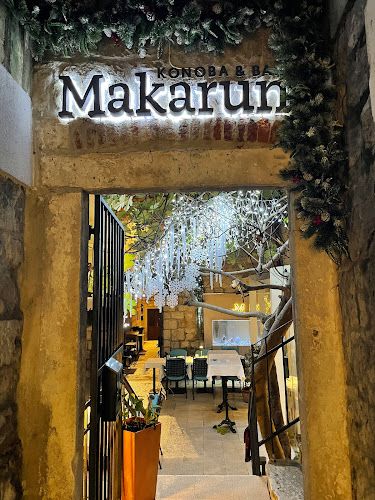 Leonis
Leonis is a seafood lover's dream come true. Located near the seafront, this restaurant offers a range of dishes featuring freshly caught seafood. From grilled fish to seafood risotto, the flavors here are as vibrant as the views. Don't miss their exceptional wine selection to complement your meal.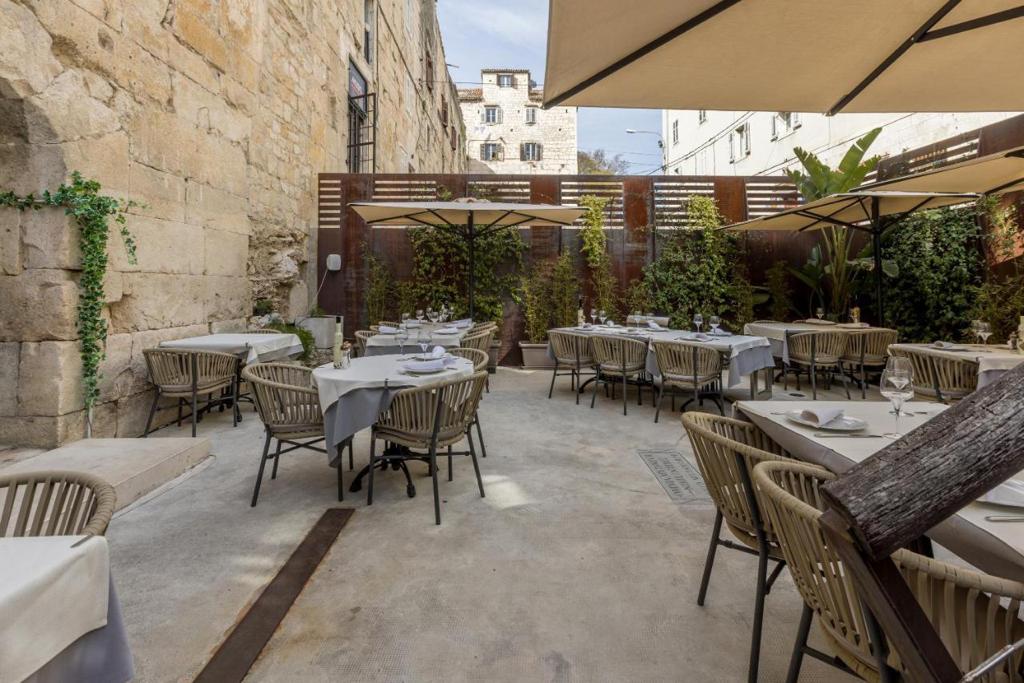 Konoba Matejuska
Nestled in the historic part of Split, Konoba Matejuska is known for its traditional Dalmatian cuisine. This charming tavern offers dishes like Peka, a slow-cooked delight with vegetables and meat or seafood, and the famous Dalmatian pasticada. Enjoy your meal in a rustic setting with a welcoming atmosphere.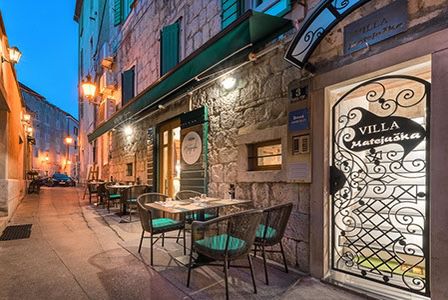 Croatian Food Highlights
Croatian cuisine is a fusion of Mediterranean, Italian, and Balkan influences, characterized by fresh, locally sourced ingredients. Some highlights include:
Peka: A cooking method where meat or seafood is slow-cooked under a bell-shaped lid with vegetables and herbs.
Octopus Salad: A refreshing salad featuring tender octopus, olives, capers, and olive oil.
Black Risotto: A rich and flavorful dish made with squid ink, giving it a distinctive black color.
Dalmatian Pasticada: A slow-cooked beef dish marinated in red wine, vinegar, and spices.
Local Wines: Croatia boasts a range of exceptional wines, from the dry white Posip to the robust red Plavac Mali.
Split's culinary scene promises an unforgettable experience for yacht charter enthusiasts. So, when you plan your next adventure, make sure to reserve a table at these outstanding restaurants. The tantalizing flavors of Croatian cuisine await you on the Dalmatian coast. Bon appétit!