Menorca is a unique island in the Mediterranean. The whole island is a biosphere reserve surrounded by crystal clear waters due to the meadows of Posidonia sea grass along the sea bed, which makes it a delight to visit by boat.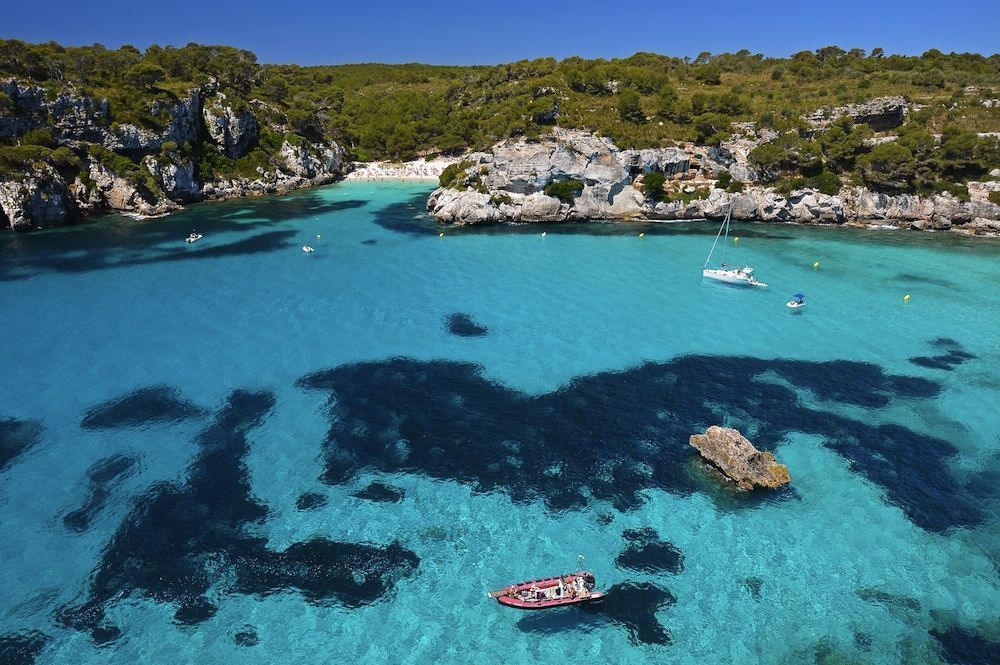 Cala Macarela
If you're looking for a laid back and quiet getaway, you'll enjoy the tranquility that this is part and parcel of Menorcan life. Enjoy watching the sunset in the middle of nowhere, or relax with a traditional massage. Once you're on Menorca, there is no rush. Discover the island's character and charm, connect with nature and enjoy life's little pleasures.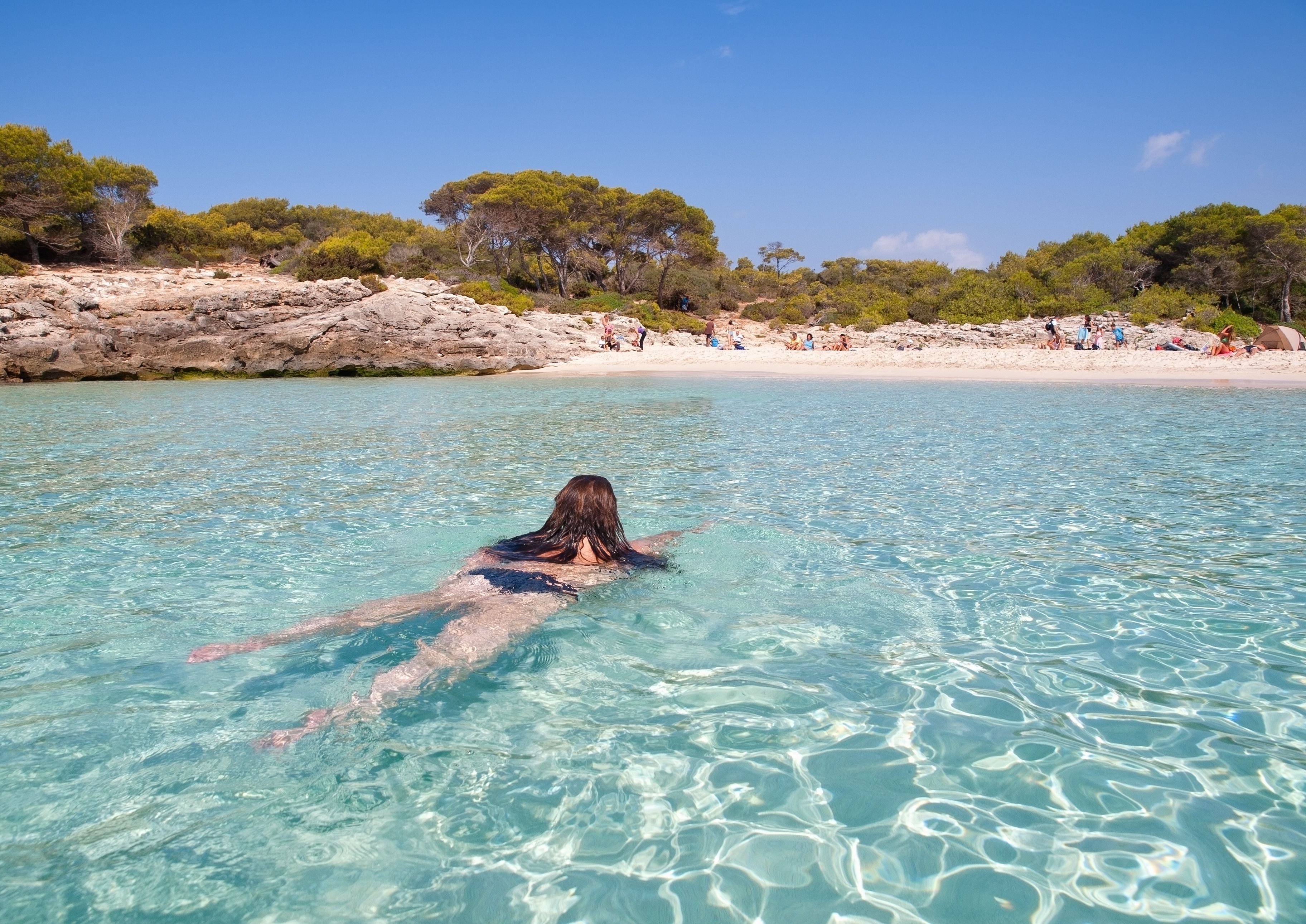 Many people fall in love with the Menorca and you could spend days sailing its waters and exploring the many delightful coves, anchoring there or in one of the harbours dotted around the island.
These are the main ports in Menorca.
Mahon
The port of Mahon is the largest natural port in the Mediterranean, sheltering a number of coves and islets. It is more than three nautical miles long and has been used by seafarers since time immemorial.
Ciutadella
The small but majestic port of Ciutadella goes right into the heart of the old town. Mooring here means you'll have everything within easy reach.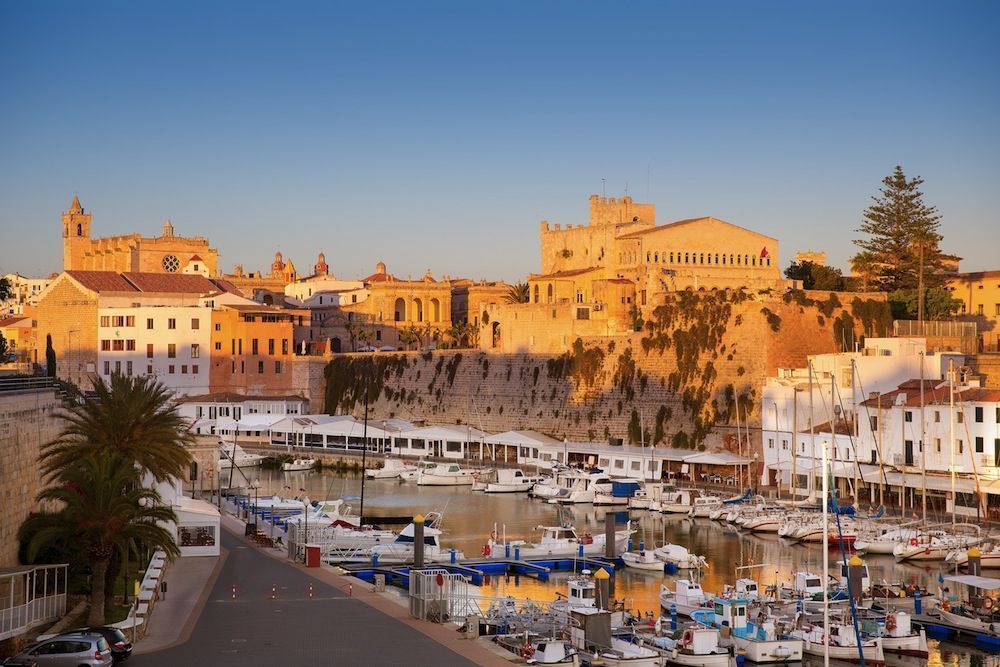 Ciutadella Harbour
Fornells
Fornells Harbour is a charming traditional fishing village, and is the second largest port on the island in terms of moorings. Enjoy some water-skiing on the calm waters of the bay, or chose from a wide variety of water sports.
Addaia
Bordering the Natural Park of Albufera d'es Grau is the small bay of Addaia, set in an area of striking scenery. It is one of the lesser known ports of the island, and offers a wide range of nautical facilities all year round.
Cala'n Bosch
This marina is located in the manmade lagoon of Cala'n Bosch and is the only port on Menorca's southern coast. It is accessible through a canal that links the marina to the sea, though sailing boats and large vessels will not be able to pass under the bridge that joins the two sides of the marina. This is mainly a tourist area, with a wide range of accommodation and facilities available from May to October.
If you're considering visiting Menorca, we highly recommend you pick the slow and very stable traditional Menorquin motor boat – the perfect match for the island's laid back lifestyle.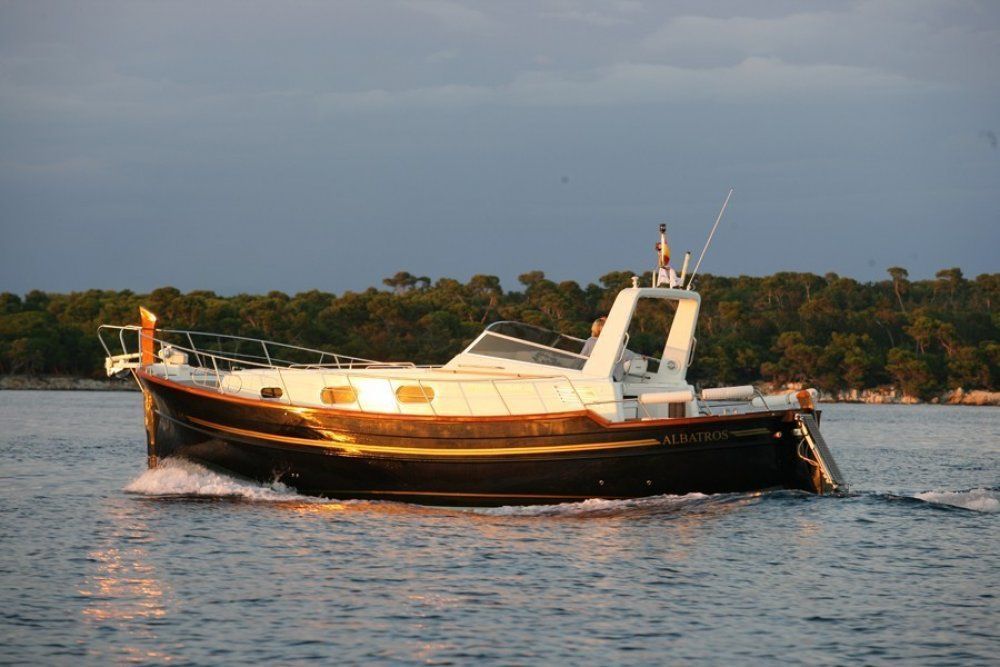 Get in Touch for your next charter holiday in Menorca!