Imagine sitting on a yacht, under thousands of stars – brighter than you've ever seen them – with a meal prepared by a seasoned gourmet master of the seas. They spent years perfecting the dishes you'll be sailing around the oceans to discover. This tailor made gourmet experience is an intrinsic part of luxury yacht charters.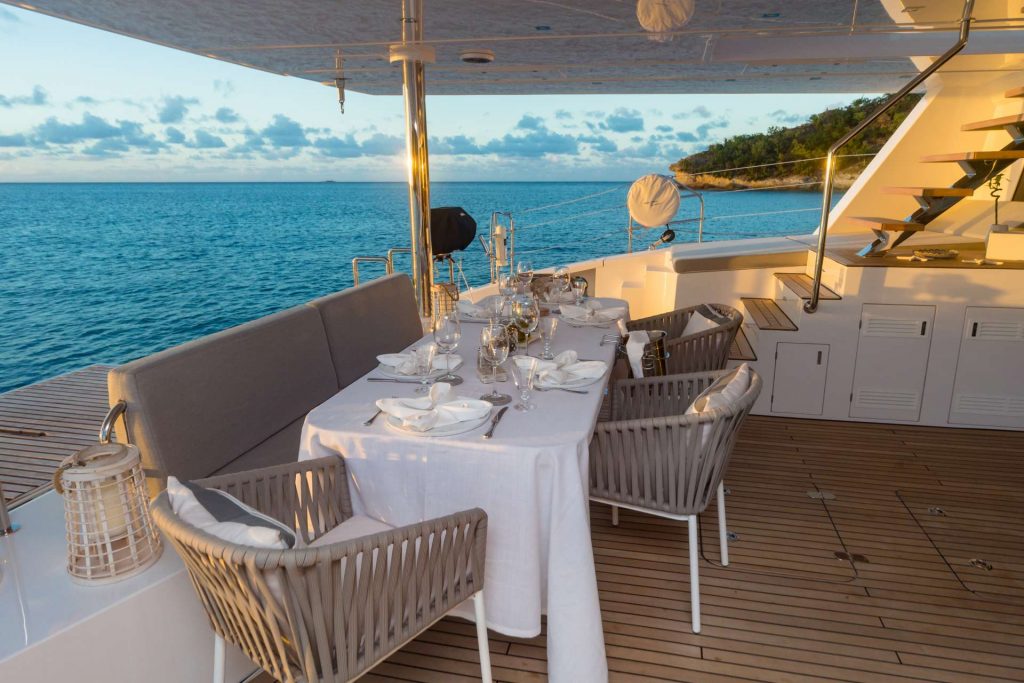 Yachting is all about enjoying life, and if you love exploring food, there is no better holiday experience.
Let a professional chef design a menu according to your tastes, destination or the daily catch.
Entertain your guests with not only where you'll be dining, but also with what you'll be served. Restaurant exclusivity takes on a whole new meaning with personalized menus, superb service and the thrilling ambiance of a charter yacht.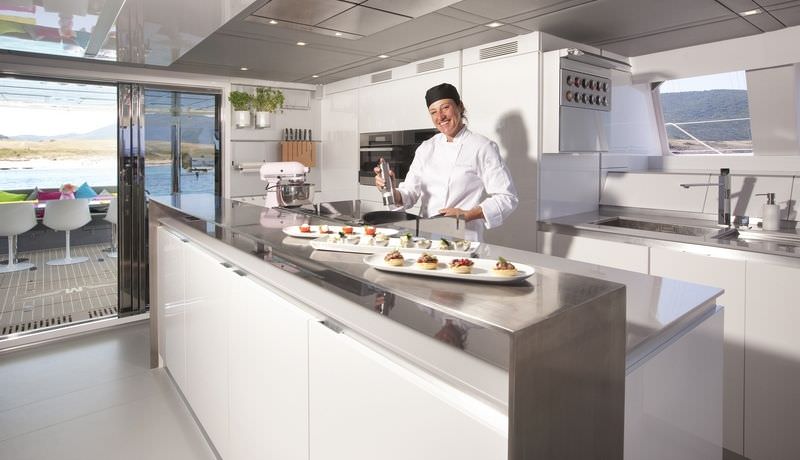 An Exclusive Floating Restaurant
Imagine a gourmet menu that can be customized to your wishes, offering you five-course meals with fine wines and the best champagne – all while floating on the open seas.
With a full kitchen on board and deliciously fresh local ingredients – including fruits, vegetables, meats, fish and shellfish from the surrounding area – there's really no limit to what your personal yacht chef can prepare.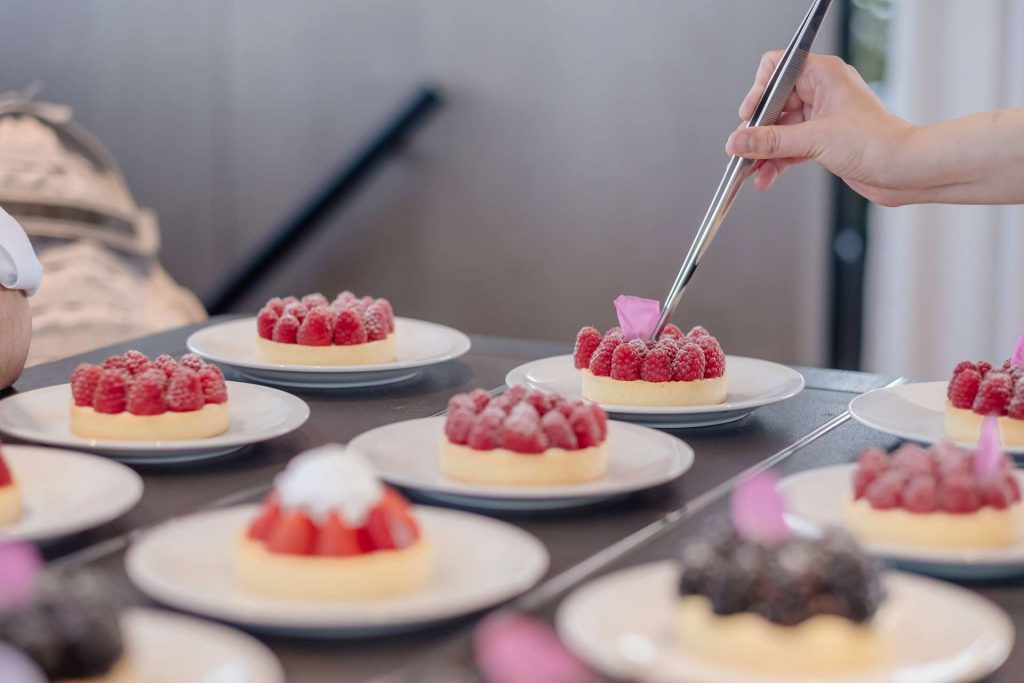 Tailored Meals to Suit the Experience
Each meal will be prepared by a professional chef who is familiar with the unique qualities of the surrounding area, and who will create a menu that is fresh, healthy and delicious.
The luxury yacht charter experience can be tailored to your specific tastes, so you can enjoy the cuisine of your choice. Alternatively, you can select from a wide range of menus, including regional specialties and dishes from around the world. If you have a particular dining preference, such as vegetarian, vegan or gluten-free meals, this can be incorporated in a new and unique way. Ask YourCharterYacht broker for menus and yachts that cater for discerning palates.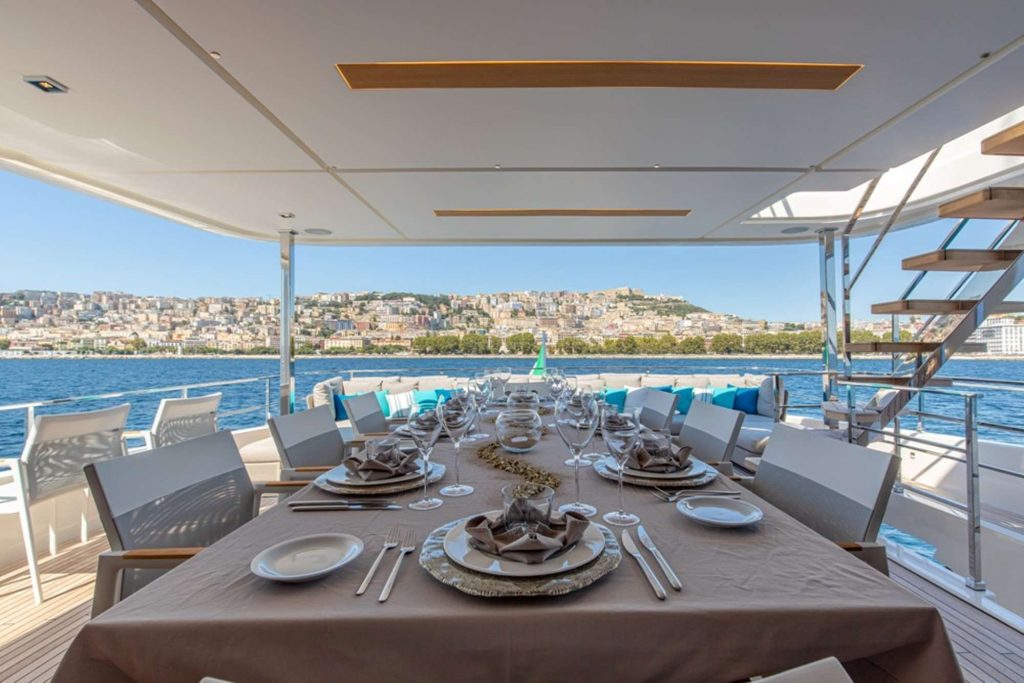 Al fresco Dining and Champagne for Breakfast
Prepare yourself for al fresco dining overlooking the best views of any city and champagne breakfasts. Expect impeccable service from both the chef and rest of the crew. Your chef will cater to your every whim, preparing and serving exquisite gastronomic creations that could rival any restaurant on land.
The chef on your luxury yacht will be able to create gourmet meals that are equally beautiful as they are delicious. Indulge in anything from roast beef from an open fire grill, to baked wild stripped sea bass accompanied by the best fine wine. Perhaps Filet Mignon topped Crab meta for dinner served on deck over candlelight, or maybe a sashimi salad made from the catch of the day is in order. You can expect a wide range of choices, and you can indulge in your favourite cuisine or try out a new one. If this all sounds tempting, let's start planning your charter yacht vacation today!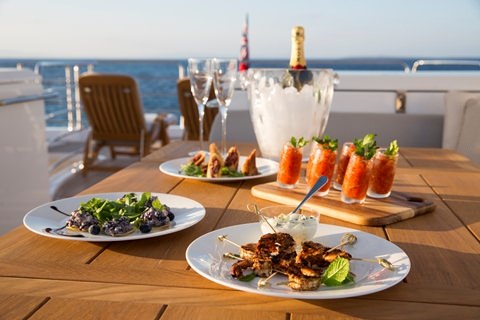 At YourCharterYacht, we pick only the very best yachts for specialised gastronomic experiences. By sharing our unrivalled knowledge of not only the yachts, but also the crews that man them and the destinations that inspire them, we can help you plan your dream gourmet yacht experience.
Contact us today to help you organise your gourmet experience.