You want the perfect summer holiday, filled with sea, sun, and relaxation. You've heard of the Blue Cruise – a traditional Turkish Gulet chartered just for you, your friends and family. The perfect holiday where nothing else matters but the next beach. You are sold, you want all of that… and a cocktail. Now. Luckily, the process can be quite easy, and if you follow these 6 simple tips to plan your perfect Gulet Summer Holiday, it will be even easier.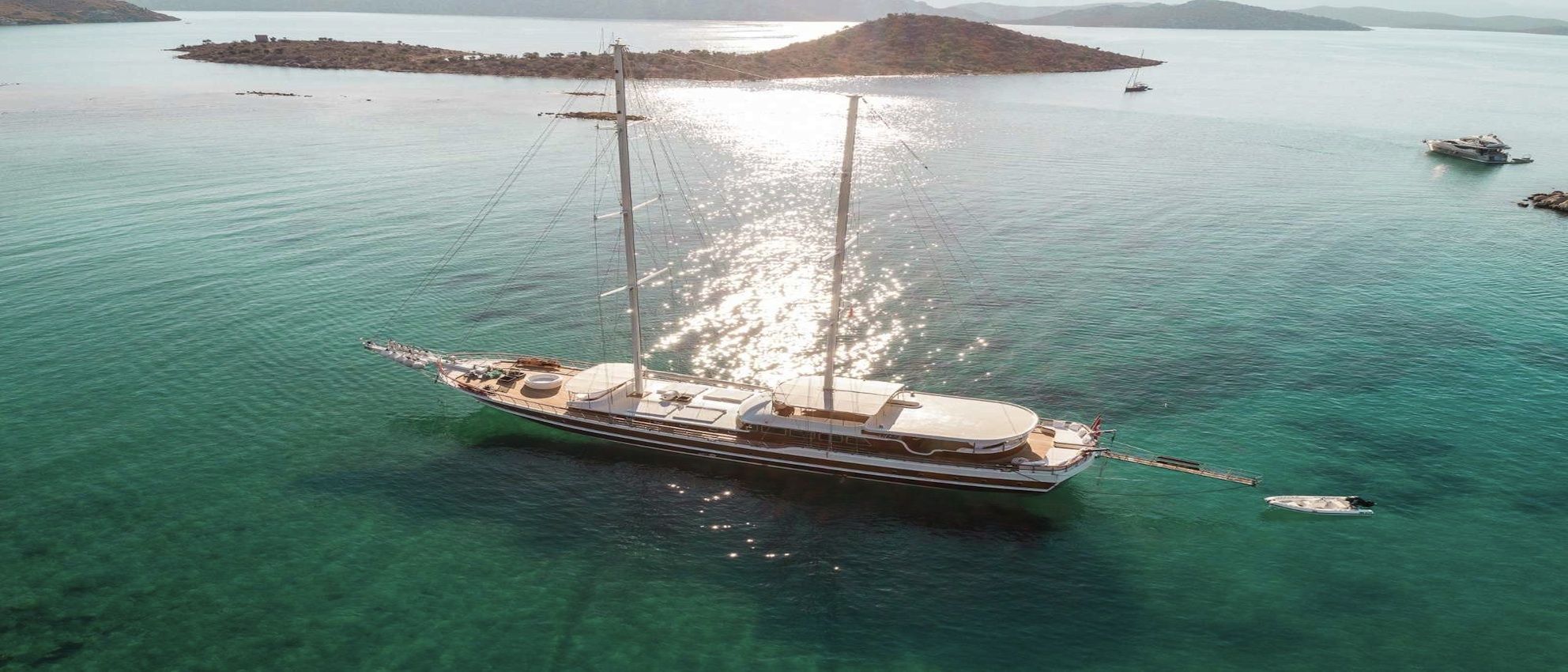 Gulet Halcon del Mar
1. Choose Your Charter Gulet
Gulets are stunning works of art, with their towering masts and wooden finishes. It feels like you are stepping into ancient times, but with every luxury of the 21st century. Deciding which gulet would be perfect for your holiday comes mainly down to your budget, and party size.
To find the perfect Gulet, simply ask your broker at YourCharterYacht. With years of experience, they'll be able to ask the right questions to find you the perfect gulet and organize that dream holiday. 
Gulets vary from 15 to 40+ metres and with a minimum of 3 en suite cabins for personal intimate experiences, to well above 10 en suite cabins for that big fat greek family holiday… we've got you covered.
There are 3 categories of gulets: Standard, Comfort and Luxury. Standard Gulets are mostly recommended for young people or outdoor enthusiasts looking for sun-soaked beaches, snorkel trips and minimum time spent in the cabins, as standard gulets are only equipped with a small crew and the basics you will need for an adventure-packed holiday – don't expect stellar AC, but a dip in the ocean is always an option.
Comfort and Luxury are for those who want to sleep in, relax on deck and who prefer to not lift a finger. With a luxury gulet, you will have a full crew, luxurious cabins, full AC, and just about anything you could ask for. 
YourCharterYacht broker will go over all the options with you according to your budget and the breakdown of your party, to offer you the perfect gulet for your needs.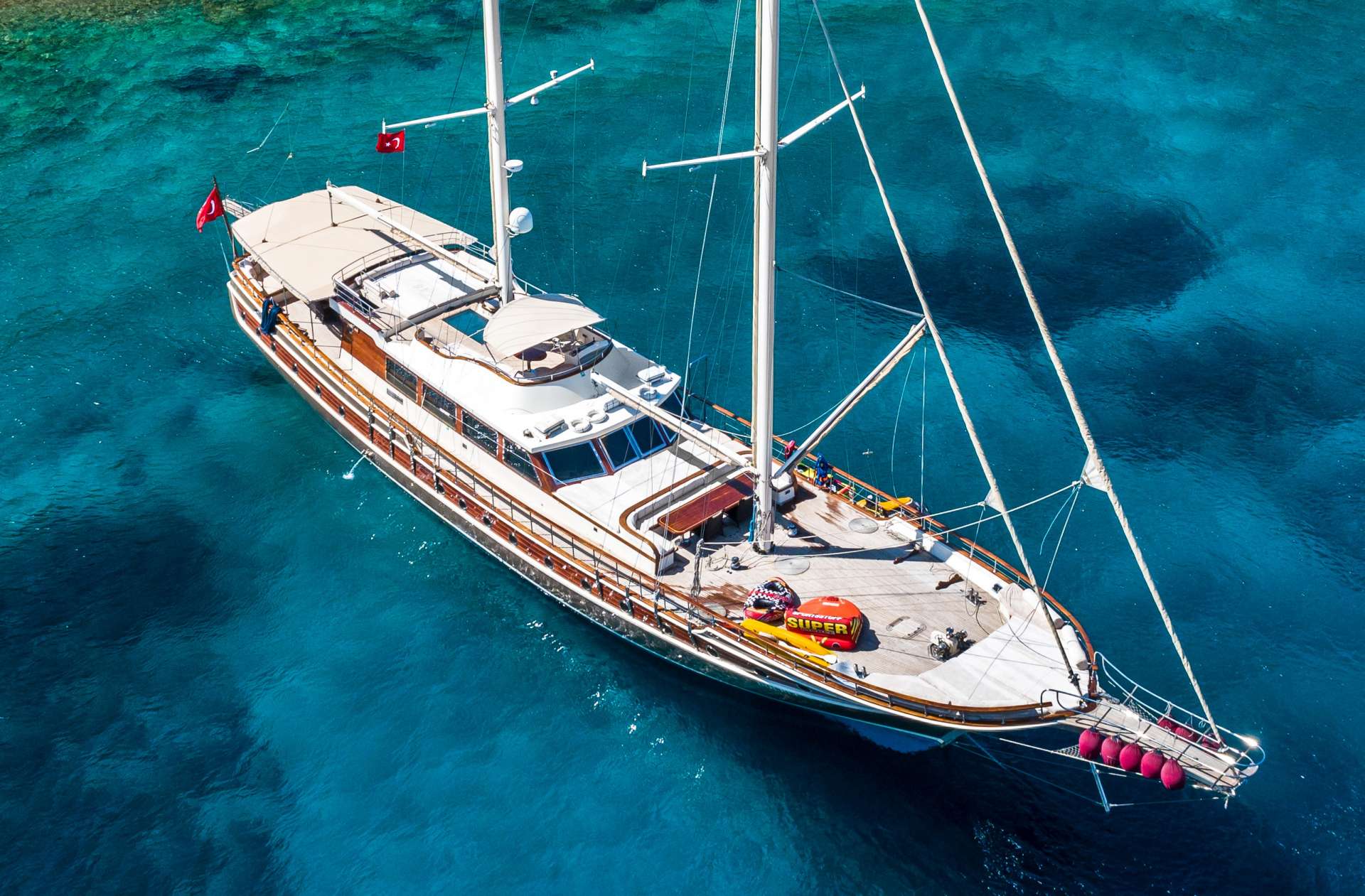 Gulet Double Eagle
2. Invite Your Friends and Family
Probably the most important part of the planning stage is making sure those closest to you can come. Often families will charter a private gulet for a summer holiday to ensure quality time spent together. Staying on a gulet is a special opportunity to connect. Days are spent eating together, swimming, exploring new places and talking with those you love. 
Most charter gulets are certified to carry from 8 to 12 guests plus the crew, but you can find gulets accommodating up to 14, 18 and even 20 guests along with the crew. In addition, if your party is exceptionally big you can charter 2 gulets and do a tandem charter – we will make sure that the crews work together and everything is coordinated perfectly.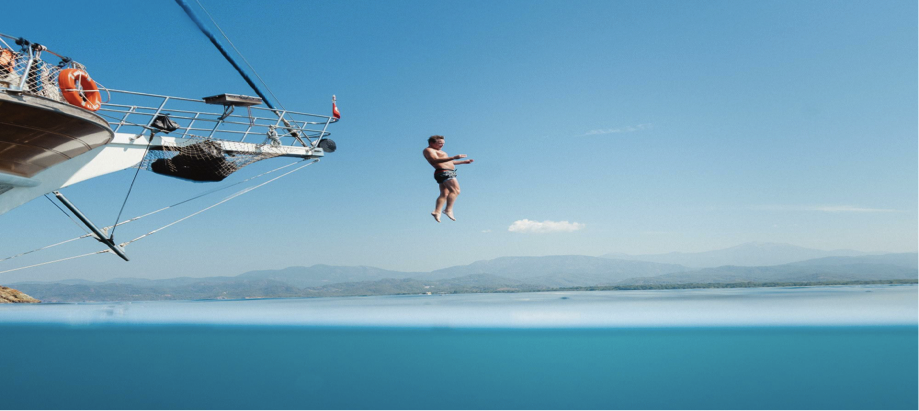 3. Plan Your Itinerary
While it's great to have an itinerary planned beforehand, it is also important to have some flexibility. During your consultation, we will ask the right questions and get to know you in order to plan the perfect trip. Do you prefer fewer crowds on the beaches, more privacy and the option of exploring islands? Or do you prefer something a bit busier, where the kids can make friends? Do you want to stop at all the ports to shop the local crafts and explore the cities?.
The Turkish coast has many options. You can sail these waters year after year and still be able to find new fascinating places and adventures.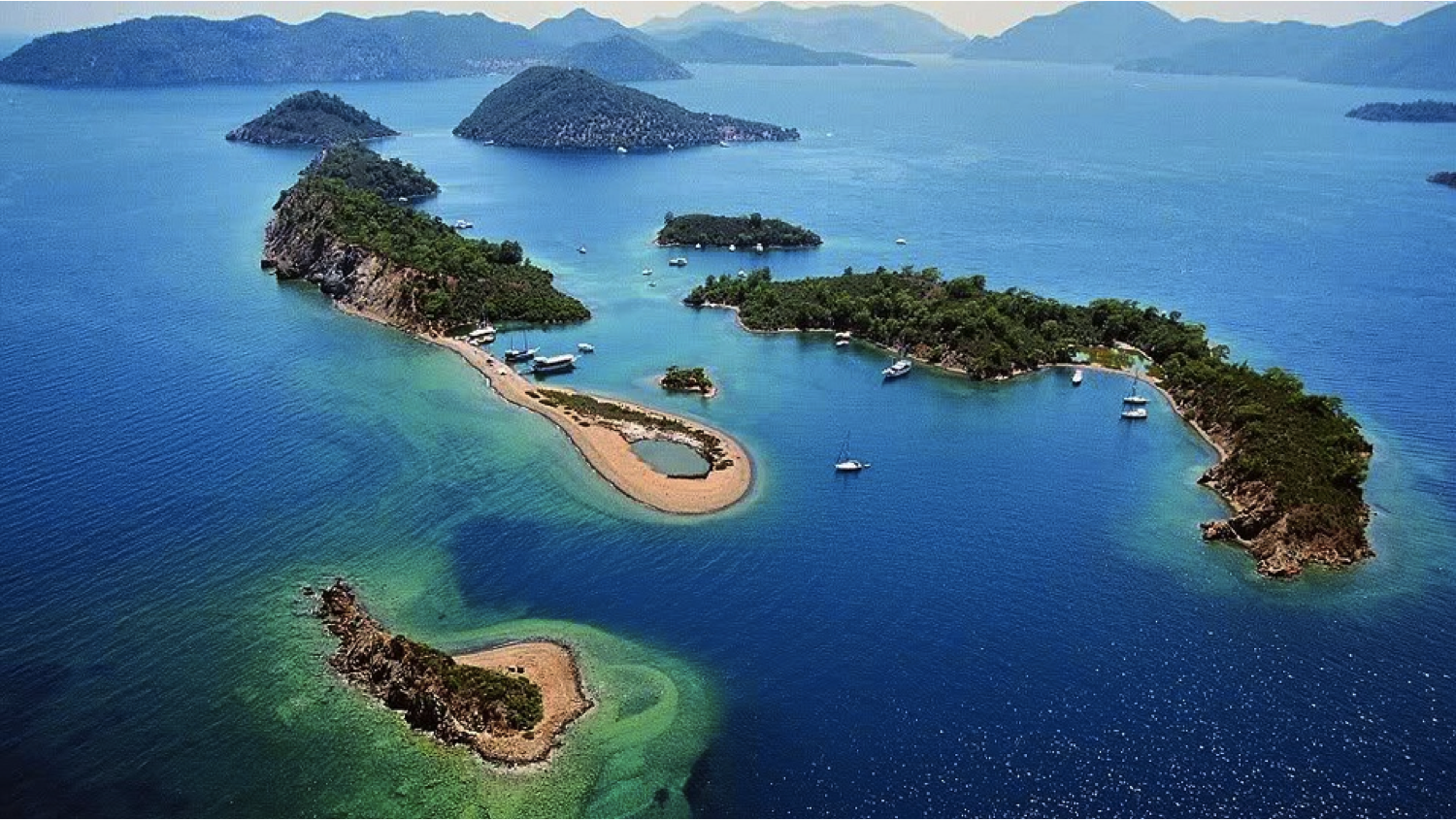 Gulf of Gocek
4. Cheaper Isn't Really Cheaper
It often happens that people see stunning images of gulets online and at a great price. Ignorantly they book these for their once in a lifetime special holiday, which more often than not turns into a nightmare.
Photos can be misleading and being stuck on a questionable gulet, with no air conditioning in the middle of a Turkish summer – isn't fun. Don't make that mistake, YourcharterYacht's brokers know almost every gulet they recommend and its crew personally – no disappointments guaranteed. 
5. Prepare For the Fun
Each gulet comes with its own toys, so be sure to ask YourCharterYacht broker what's on the gulet to get yourself, your friends or the family excited and ready to go! There will be basic toys on the boat, such as noodles, fishing and snorkelling gear, but you can have more of course. From adventurous extras such as kayaks and windsurfing gear, water skis, wakeboard to something a bit more exciting like jet skis! Anything is possible.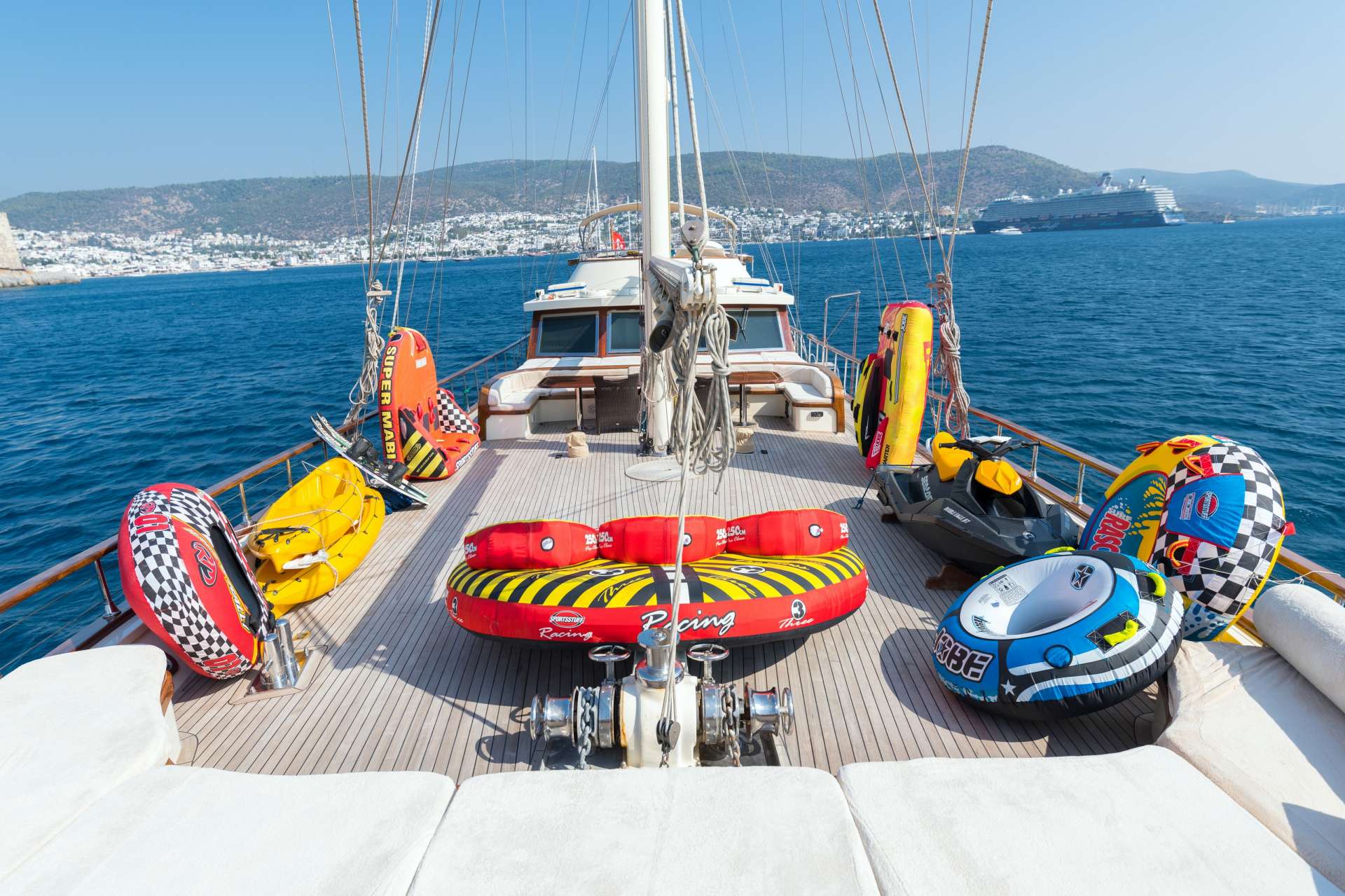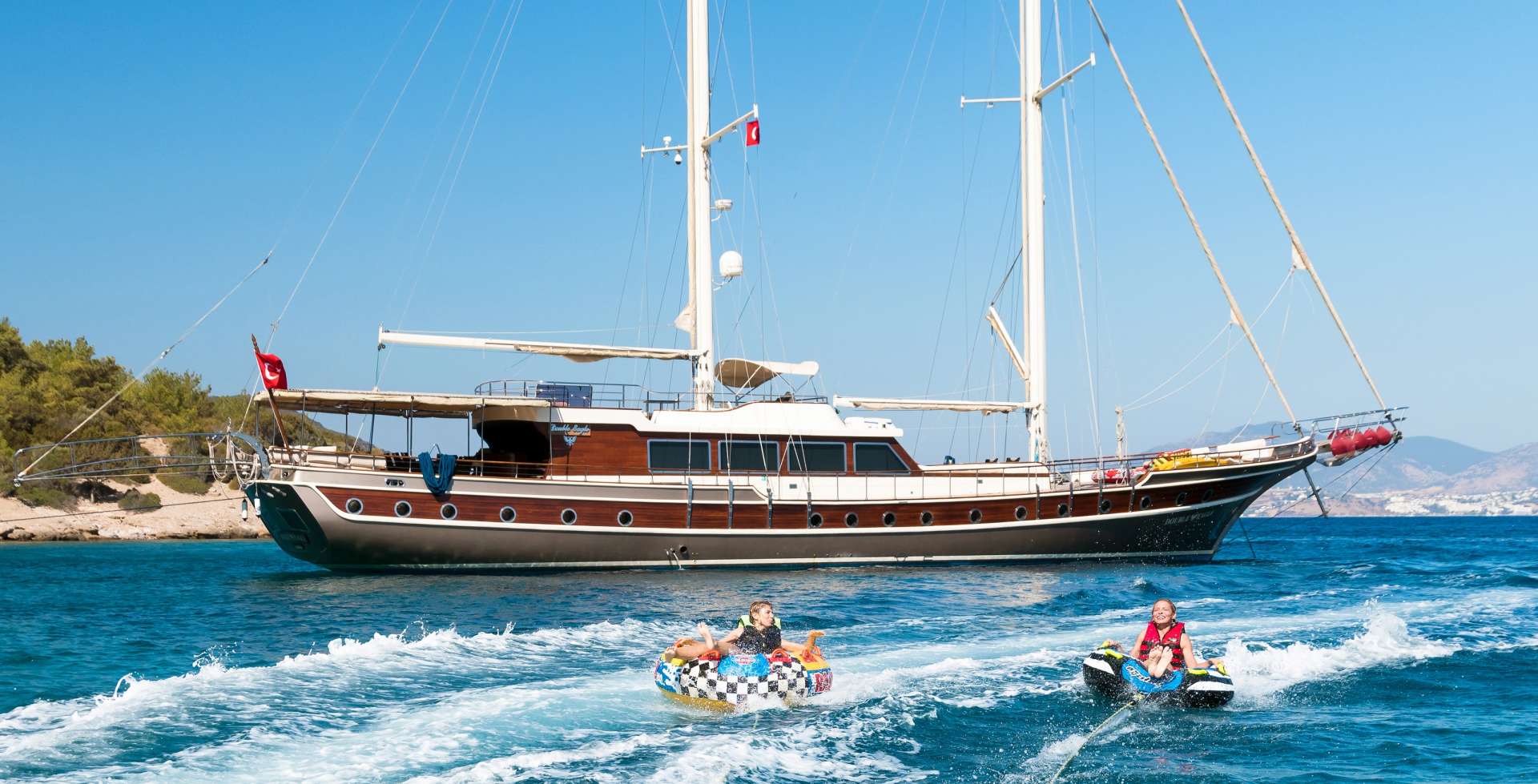 Gulet Double Eagle
6. Talk To Your Chef
You will have a private chef on board, so be sure to mark on your preference sheet what foods you love and hate, any allergies or dietary needs and if your martini should be shaken or stirred. 
The crew is there to make your stay an absolute dream. Embrace it, we know that sometimes people can be modest, but this is your one opportunity to be pampered!.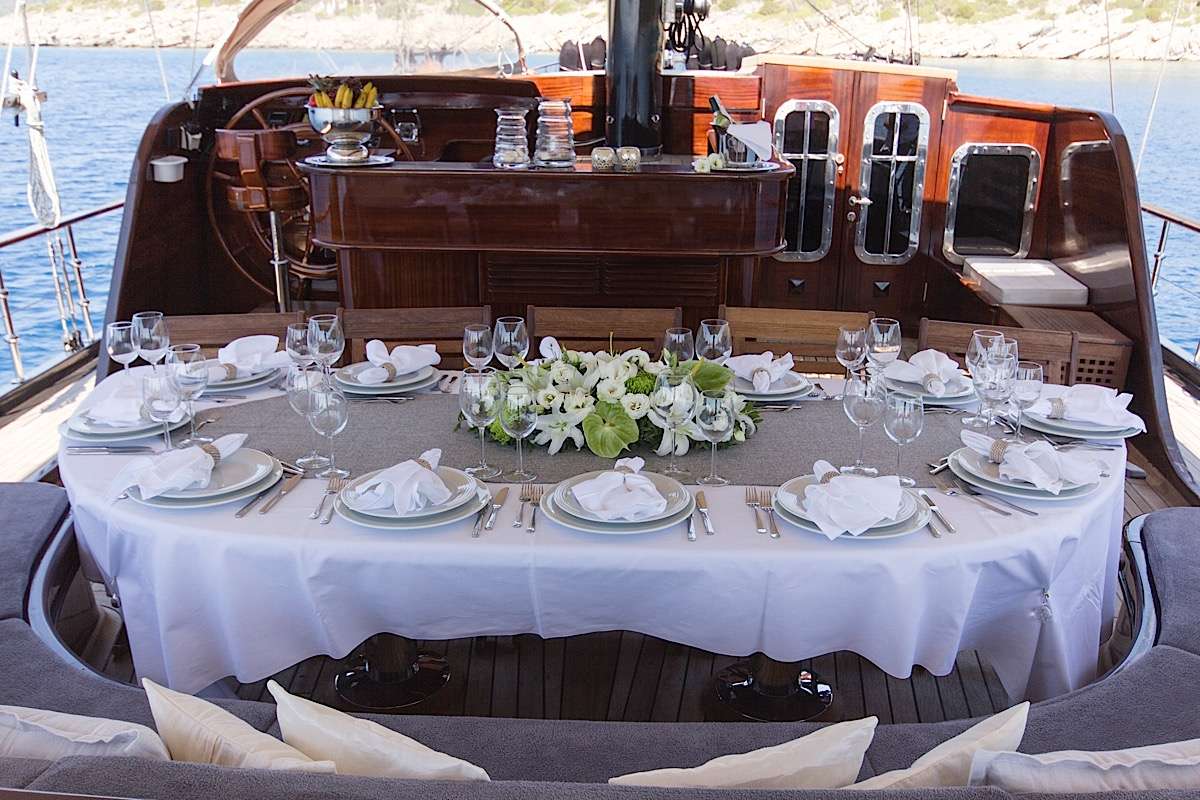 Gulet Princess Karia II
One last thing to do… Leave it all to YourCharterYacht broker – simply pack your bags and get ready to go!.
Pack lite, Turkey is full of places where you can find stunning outfits and wear something new every day. Let's keep it Mediterranean! It will also be a special take-home souvenir from your trip. 
So, what are you waiting for? Start planning your dream holiday with YourCharterYacht and we'll make it happen! There has never been a better time to visit Turkey, and it's a memory you'll cherish forever. Need any more help? That's what we're here for.
See our Selection of Charter Gulets in Turkey.