What started as a commercial race to take salt from Ibiza to Barcelona in 1846 has now become one of the most important annual regattas in Spain, known as La Ruta de la Sal (The Salt Route Regatta). Every spring, around 300 yachts and over two thousand competitors take part in one of two versions of the regatta that start in Barcelona and Denia and both end in Ibiza's Port of San Antonio de Portmany.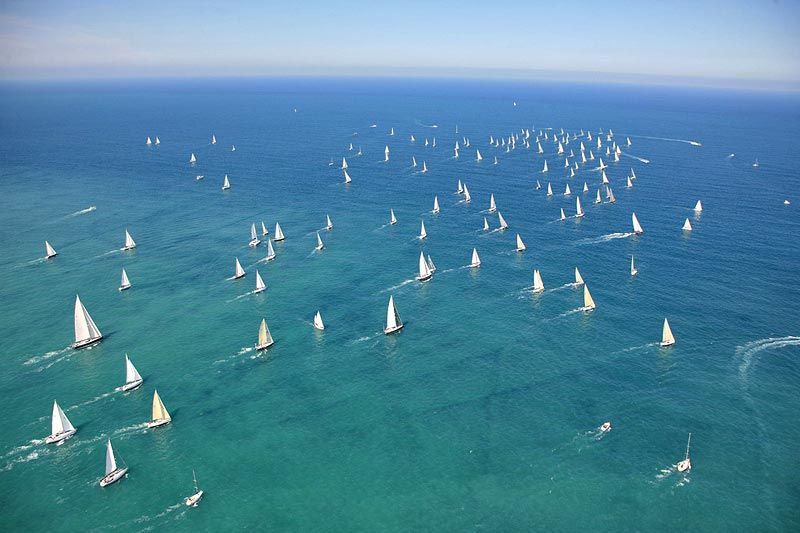 This year, La Ruta de la Sal will be held on the 2nd of April. The northern route is 140 nautical miles long and leaves from Port Ginesta in Barcelona at 10:00 hrs. This is considered to be the more challenging regatta as much of it takes place in open sea, where there is a greater choice of navigational strategies. The start of the northern route has a particularly decisive bearing on the outcome of the race, due to the influence of the Gulf of Sant Jordi, especially if the Mistral wind is blowing. The eastern route leaves Denia at 14:00 hrs on the same day and is slightly shorter at 120 nautical miles. This is an interesting costal regatta that practically runs all the way around the Pituisa islands of Ibiza and Formentera.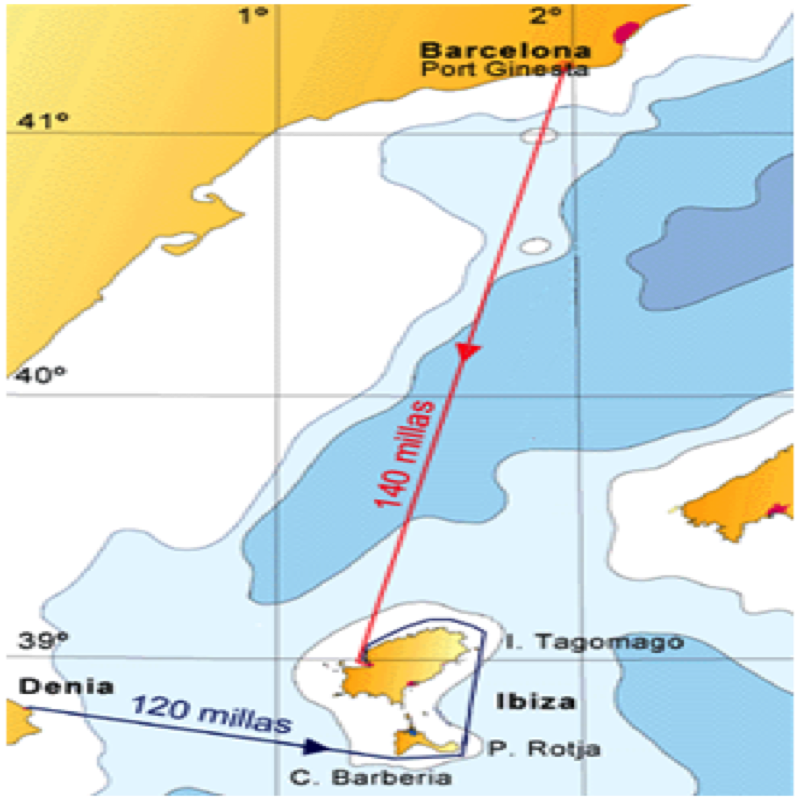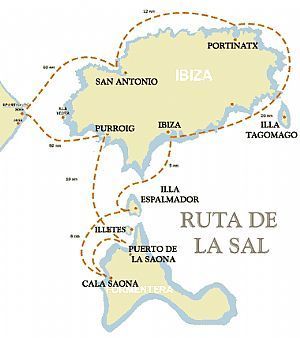 Both regattas end in a magnificent spectacle at Cabo Negret, with yachts from both races converging due to the difference in start times.
La Ruta de la Sal traces its origins to a scarcity of salt in Barcelona that was the result of a naval blockade by the Carlist army. In May 1846, a well-known businessman from the city defied the blockade by calling on the best mariners of the day and challenging them to transport salt from the salt pans of Ibiza to El Garraf (Barcelona), offering the highest price to the boat that got there first.
To commemorate this, in 1989, the Mediterranean Offshore Sailors' Association organized the first La Ruta de la Sal regatta along the northern route, a modest regatta for just thirty boats. The eastern route was added in 1991. This year, around thirty yacht clubs, marinas and nautical associations from all over Spain are expected to participate, together with twenty-five international crews including an important French fleet.