Imagine a yacht charter voyage where you can escape from the stresses and strains of everyday life. Indulge in your yoga or meditation practice, get some well-deserved pampering treatments while immersing yourself in the beauty of mother nature. A place where your mind, body, and soul can truly relax…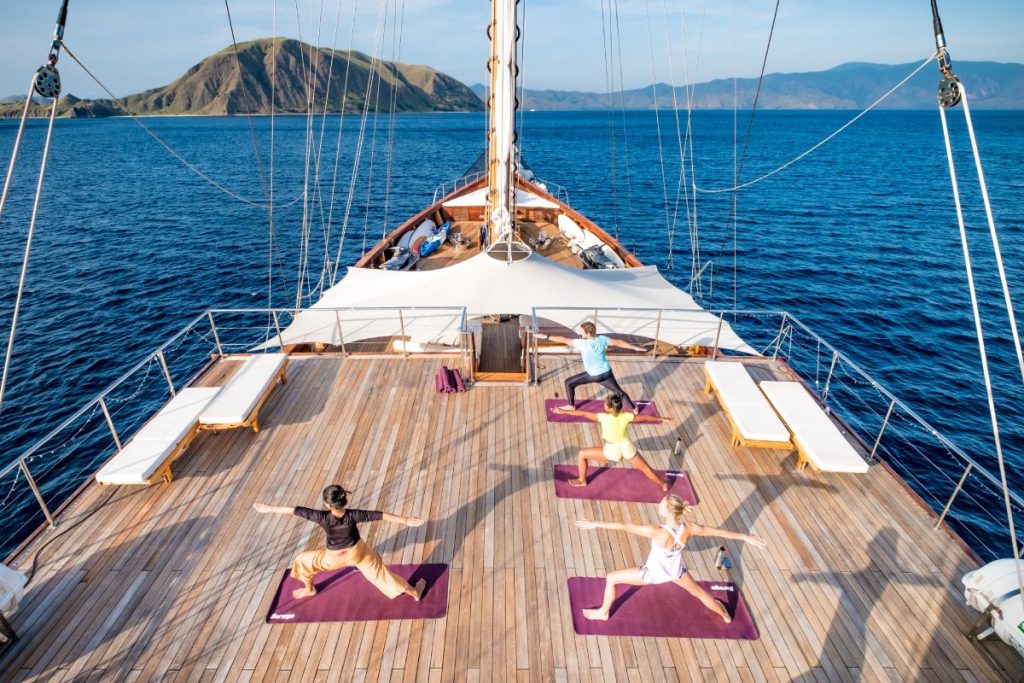 This is what awaits you onboard one of our bespoke Mind, Body, and Soul Yacht Retreats. Tailored to suit groups or individuals looking for a unique way to spend time together indulging in yoga classes, meditation, and health-boosting food choices all whilst enjoying beautiful views across the sea.
In fact, some of our yachts are ideal for a luxury wellness retreat. Due to their spaciousness and ample facilities that enable us to provide you with the perfect environment for a peaceful getaway. This allow us to give you the space you need in which to relax, rejuvenate and unwind. These kind trips are all specifically designed to rejuvenate, restore and energise you.
Each Mind, Body & Soul Yacht Experience offers something different. Be it a unique destination or specialist itinerary catering for everyone's needs.
Everything from luxury wellness retreats along the coast of Turkey, Croatia or Italy, to holistic retreats where we find serenity sailing on Mediterranean waters. Guests can enjoy private yoga sessions on secret beaches surrounded only by the beautiful flora and fauna of the island.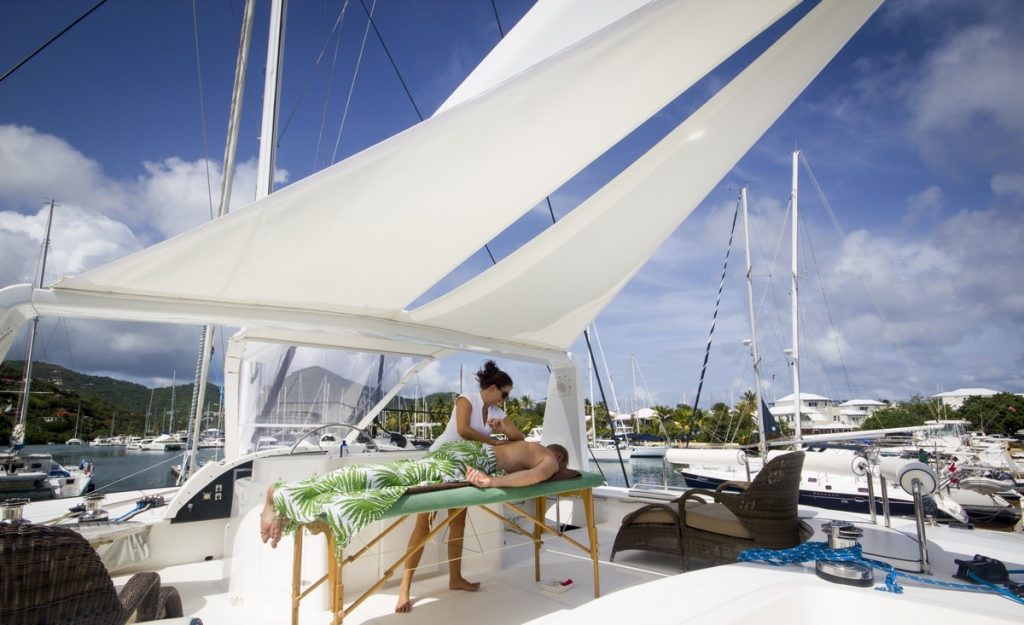 Yoga Retreats with a Difference
Our Mind, Body & Soul Yacht Experiences have been created to introduce you to an oasis of relaxation, tranquillity and wellness onboard a luxury yacht. Forget about stress, put your worries aside. Let the world melt away as you discover your inner-self.
With everything from yoga classes to full moon beach parties, we aim to provide unique wellness experiences. You can choose to share it with loved ones, or make new friends along the way.
Relaxation is key, but there are also plenty of activities to boost your heart rate such as diving or snorkelling, paddleboarding and surfing. Whether you are looking for a chilled out experience or want some adventure, we can design the perfect yacht itinerary to suit all tastes.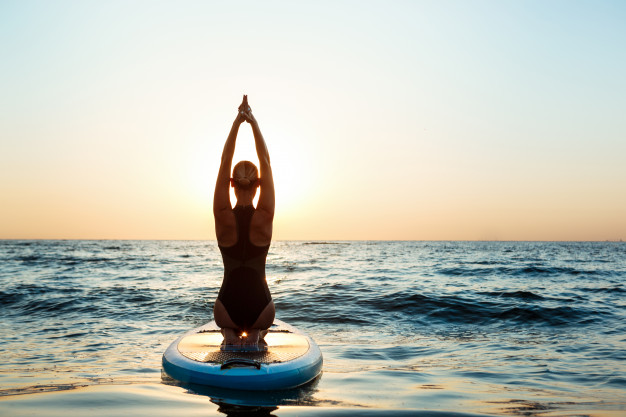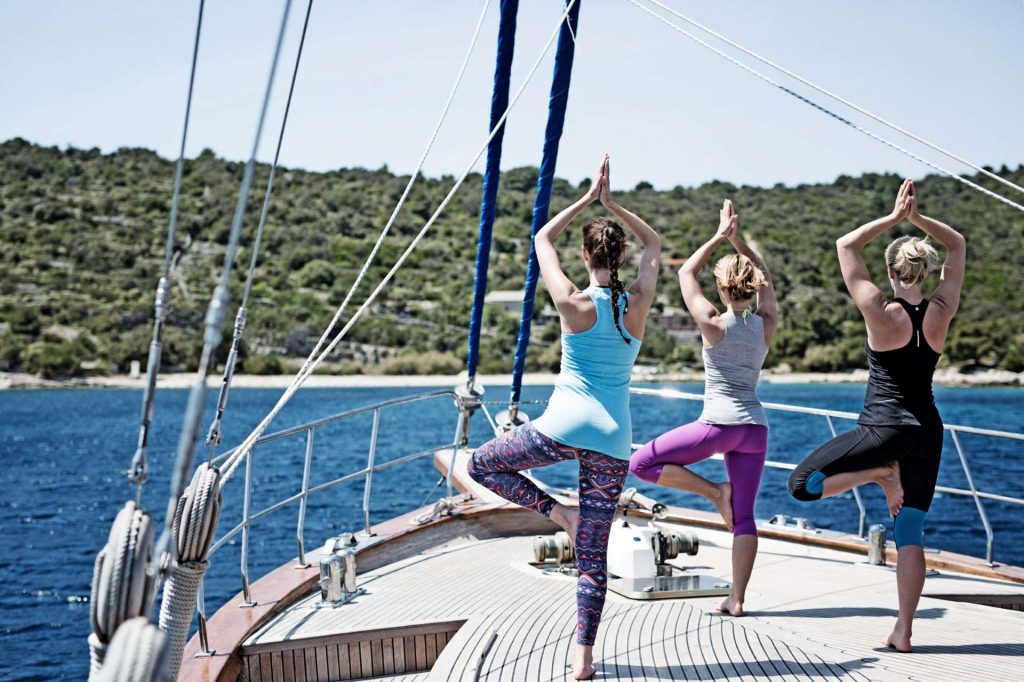 What awaits you?
A selection of yoga classes that cater to beginner and expert alike. Accordingly, the qualified instructors will help guide you along your journey.
A range of spas treatments will help relieve tension in the body, rejuvenate tired muscles and improve circulation. Indeed, you will return home glowing.
Finally, healthy meals are provided by our talented chefs. An abundance of delicious dishes can be designed to suit all diets; whether you are vegan, vegetarian or have any other dietary requirements. We can provide the perfect food for your wellness retreat.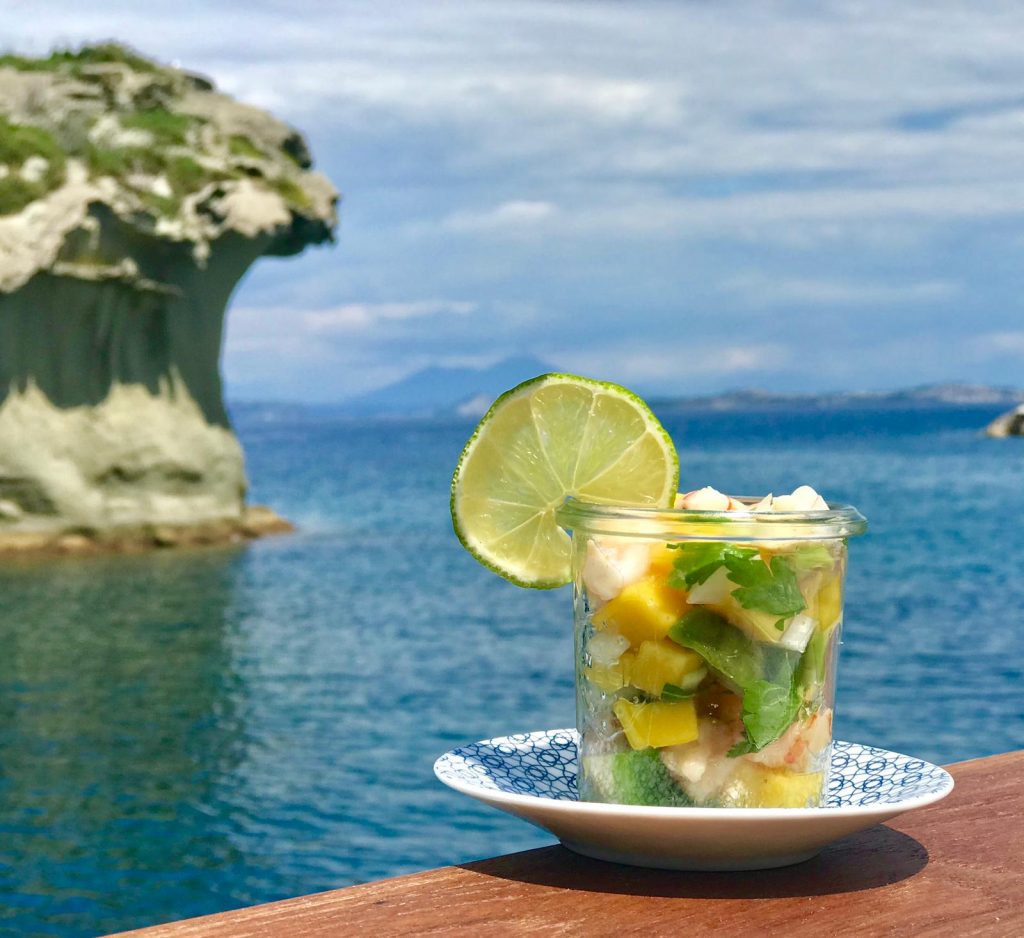 Why choose a yoga yacht retreat?
Life can be hectic and busy. We are constantly working, rushing from one destination to the next. We have little time to devote to ourselves. Life on a yacht is very different. It allows us to escape from the stresses and strains of everyday life. Immerse yourself in a setting that provides the perfect environment for relaxation, renewal and rejuvenation.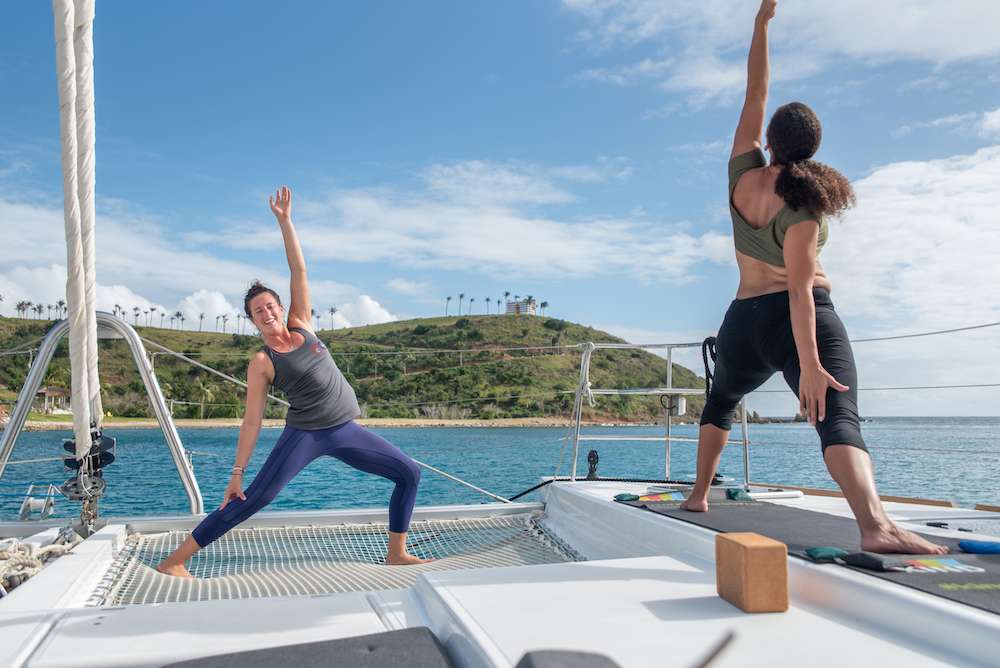 Yoga at sea offers you a chance to discover new experiences whilst being surrounded by the beauty of mother nature. While yoga helps improve your mind-body connection, it also improves your overall wellbeing. Accordingly, by helping keep you mentally focused, spiritually aware and physically energised, you can enjoy everything life has to offer.
The benefits of a wellness yoga yacht charter holiday include:
· Stress relief & relaxation – a yoga yacht retreat provides you with the perfect environment for stress relief and relaxation. Enjoy activities such as swimming, snorkelling, exploring new places to help keep your mind focused on what's important in life.
· Self-discovery – by making time for ourselves, we can escape from our busy schedules and focus on our needs. Thus, by practising yoga you will be able to discover what makes you happy, recharge your batteries and find a sense of wellbeing. This in return will help improve your mood, increase energy levels and reduce stress.
· Balance – life can get busy, meaning we often neglect simple things such as eating properly or getting regular exercise. However, by practising yoga among the serenity of the ocean and islands you will find your balance again. In addition, you will feel healthier, happier and more energetic!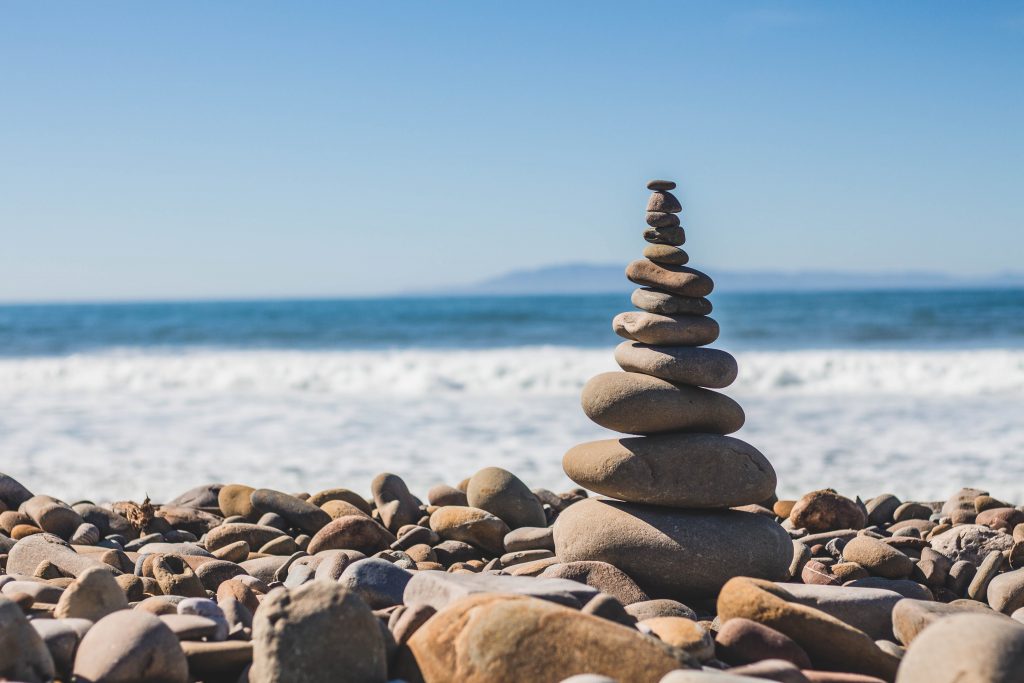 Talk to yourcharteryacht broker to plan your perfect Yacht Charter Wellness Retreat.
Namaste..
"At the center of your being you have the answer; you know who you are and you know what you want"

Lao Tzu